Automakers team up to build more hydrogen fuel stations
February 17, 2015
Toyota, Honda, and Nissan want to improve Japan's hydrogen fuel infrastructure
Toyota, Honda, and Nissan have partnered with the Japanese government in order to accelerate the development of a hydrogen fuel infrastructure in the country. These automakers have a strong interest in clean transportation, with Toyota and Honda having released fuel cell vehicles. Nissan has a focus on battery electrics, but the company has been showing some support for hydrogen fuel cells recently. Together, these companies may be able to help a hydrogen infrastructure take form more quickly.
Fuel cell vehicles need a better infrastructure in order to succeed
A hydrogen fuel infrastructure is vital to the success of fuel cell vehicles. These vehicles use fuel cells to generate the electrical power they need to operate. Without access to hydrogen, vehicles using fuel cells will not be able to operate. Much of the world lacks a comprehensive hydrogen infrastructure, making the attraction of fuel cell vehicles somewhat low. Japan, however, has been investing in the establishment of a working infrastructure in order to make itself an attractive market for clean transportation.
Interest in fuel cell vehicles increases as hydrogen infrastructure expands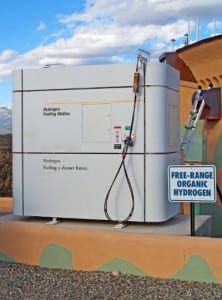 The automakers believe that a hydrogen infrastructure will attract more attention to fuel cell vehicles. Toyota recently launched its first fuel cell vehicle, the Mirai, in Japan. The company has reported that it has seen a surge in demand for this vehicle, to the point where it will have to increase production in the future. Honda's own fuel cell vehicle has been available for some time, mostly in California. As more hydrogen stations are built, the automakers have seen an increase in the demand for their fuel cell vehicles.
Japanese government to assist in building new hydrogen stations
Toyota, Honda, and Nissan will be working on building a Strategic Road Map for Hydrogen and Fuel Cells. This will serve as an outline for their plans concerning the country's hydrogen infrastructure. The Japanese government is offering subsidies for new stations to be built, offsetting the financial blow that is associated with building new fueling stations and using hydrogen technologies.