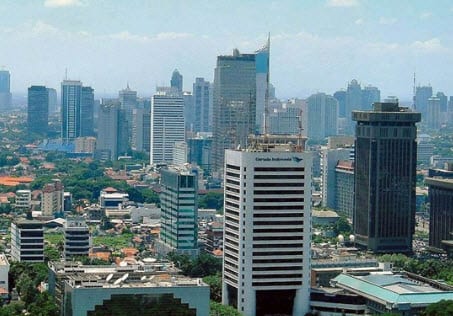 Ballard announces sale of 102 fuel cell systems
August 20, 2012
Ballard to distribute fuel cells to Indonesia
Ballard Power Systems, a leading developer of hydrogen fuel cells, has announced that it has received purchase orders for 102 of its fuel cell energy systems. The fuel cells will be deployed through the company's subsidiary in the Asian market: Cascadiant Inc. The energy systems will be utilized by two telecommunications companies in Indonesia and will provide reliable back-up power for the companies' wireless networks. Ballard notes that the assets it had acquired through IdaTech earlier this month have brought the company significant benefits.
IdaTech assets provide wide range of benefits to Ballard
Ballard claims that the assests from IdaTech have put it in a strong financial position. The company expects these benefist to be seen mostly in revenues for 2012. Through the acquisition of IdaTech, Ballard power gained access to methanol fuel cell technology, expanding its product line and its market reach. Ballard is one of the few companies in the fuel cell industry that is on the verge of attaining profitability. IdaTech's assets may help push the company over the edge in terms of profitability.
Fuel cells to be used for back-up power
The 102 fuel cells will be distributed in Indonesia and used for short duration back-up power. Indonesia is currently working to embolden its wireless networks. This effort has led to several network outages as telecommunications companies upgrade their systems and services. Ballard's fuel cells are expected to reduce this downtime by ensuring networks have constant and reliable access to electricity. Some of Ballard's fuel cells will be used for long-duration back-up power, which will offset the financial implications of extended network downtime.
Back-up power becoming increasingly important to telecommunications industry
Hydrogen fuel cells have become a popular option in terms of back-up power. The energy systems have proven themselves to be resistant to power outages due to the fact that they generate electricity through the use of hydrogen. Fuel cells can continue generating electricity as long as they have access to hydrogen gas. The economic implications of reliable back-up power are becoming an important aspect of the telecommunications industry, where power outages are becoming increasingly common.
Related article(s) and resources:
http://www.equities.com/news/headline-story?dt=2012-08-16&val=388947&cat=energy