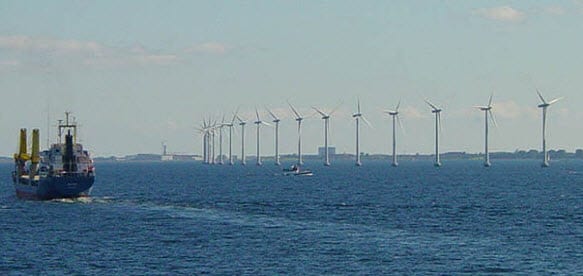 Baltic Sea to be home to an expansive wind farm that will provide power to Sweden
January 17, 2012
The Swedish government has announced that it has tapped Eon Nordic, a European alternative energy company, to build an expansive wind farm in the Baltic Sea.
The Baltic Sea is famed for its high winds, making it a prime location for a wind farm. When the project is completed, Eon claims that the farm will produce more than 700 megawatts of electricity. The power generated by the system will be funneled into Sweden's energy grid and used to power homes and businesses throughout the country.
The farm will be comprised of some 200 wind turbines that are expected to produce energy at all hours of the day. It is not yet clear what kind of wind turbines will be used in the farm. There are several new types of turbines that have been launched within the last year. Some of these turbines combine solar or hydrogen power as a way to augment the electricity generated by wind.
Suvina conducted a study last year regarding how powerful and persistant the winds in the Baltic Sea were.
The company found that the region was a promising candidate for a wind farm and petitioned the Swedish government to build one. The Swedish government has been a proponent of alternative energy for some time and has plans to support several other energy projects that are expected to find their roots in the country later in the year.