Bloom Energy to install new hydrogen fuel cell system for Morgan Stanley
January 14, 2016
Morgan Stanley will receive a new fuel cell system for its New York headquarters
Bloom Energy, a developer of hydrogen fuel cell systems, has agreed to install a new fuel cell system at the headquarters of Morgan Stanley in New York. The deal with the financial services corporation represents the first time Bloom Energy will have installed a fuel cell system in a high-rise office tower. This is not the first time Morgan Stanley has used hydrogen fuel cells, however, as the company also purchased a system from Bloom Energy for one of its offices in New York in 2014.
Fuel cell system from Bloom Energy will produce 750 kW of electricity
The new fuel cell system is being supported by tax credits that are being offered by the New York government. The system will be converting natural gas into hydrogen fuel in order to produce electrical power. Once completed, the system is expected to generate some 750 kilowatts of electrical energy. This energy will be used by Morgan Stanley to power many of its office operations, allowing the company to become more environmentally friendly.
Bloom Energy continues to find success in the fuel cell industry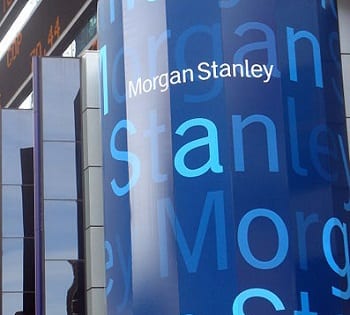 Bloom Energy has more than 200 projects in the United States and Japan, with 10 of these projects being located in New York alone. The company has established a major foothold in the fuel cell industry, showing that fuel cells can be used as a reliable form of electrical power for those interested in renewable energy. Several companies have begun using fuel cells to distance themselves from fossil-fuels and comply with emissions regulations. These energy systems continue to grow in popularity despite the falling cost of some fossil-fuels.
Developers are finding ways to make fuel cells less expensive
One of the challenges that hydrogen fuel cells face is their relatively high cost. These energy systems are equipped with platinum catalysts, which allow them to effectively produce energy. The high cost of these energy systems has slowed their adoption, but Bloom Energy, as well as other fuel cell developers, have been working to resolve this issue by creating new catalysts that are not comprised of platinum.