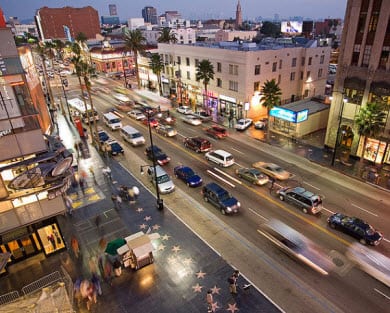 California's Clean LA plan wins approval from Los Angeles City Council
April 6, 2012
The Los Angeles City Council has granted approval for a pilot program called Clean LA. The program is designed to as a feed-in tariff to promote solar power. The program is the latest addition to California's burgeoning alternative energy portfolio. The state has long been known for its advocacy of alternative energy and environmentalism and has recently been working to expand its use of clean fuels like solar power and hydrogen. Los Angeles officials believe that the new pilot project will be a major success because it approaches the issue of solar power in a new way.
Solar power is quite popular in Europe. So popular, that European countries like Germany produce significantly more solar energy than the U.S. This is largely due to regulations that exist in countries like Germany that require utilities companies to purchase electricity from homeowners who use solar power. The Clean LA plan was designed to mimic these regulations. It will require the California Department of Water and Power to purchase solar energy that is generated by property owners throughout the state.
Los Angeles has fast tracked the plan because the city is facing a fast approaching deadline.
The city is required to receive 20% of its energy from renewable sources by 2013. If unsuccessful, the city may lose many of the grants and financial support it has been given by the state and federal government. The city plans to partner with 60 property owners who are currently producing more electricity than they can use through solar power. The Department of Water and Power will purchase this energy with the goal of attaining 150 megawatts of electricity by the end of the year. This would be enough electricity to power 34,000 homes.
The Clean LA plan could have an impact on how Los Angeles residents think about alternative energy. It may encourage property owners to install solar panels en masse, which would translate into more manufacturing and create jobs. Consumers may respond favorably to the plan because it presents the issue of alternative energy and efficiency as an economic solution to a problem.