Chile solar energy sector reaches another major milestone
June 6, 2016
Chile is generating so much solar power that some of it is being given away for free
In Chile, the solar energy space is experiencing aggressive growth. The country has been investing heavily in the development of its solar sector in order to take advantage of new economic opportunities and become more environmentally friendly. The Chile solar energy space has grown so quickly, however, that the country is now giving away electricity generated by solar power systems for free. This highlights how far Chile has come in embracing renewable energy.
Solar prices have held at zero for 113 days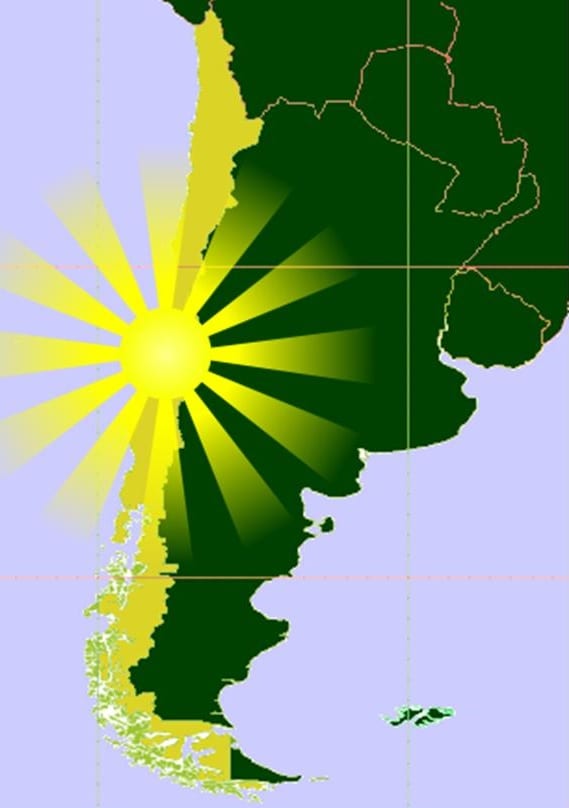 In some parts of the country, the price of solar power was zero for 113 days this year. This is lower than what Chile has experienced throughout 2015, where solar prices were zero for 192 days. The country is, however, on track to surpassing this milestone in the coming months, especially as new solar equipment, which is more efficient, is installed throughout the country. The low cost of solar power is good news for consumers, but this may not be the case for utilities and companies that own power plants.
Energy companies are finding it difficult to compete with renewable power
Some energy companies have been struggling to generate revenue due to increasing costs associated with the growing demand for electrical power. Growing demand has lead to a boom in mining production, but has also highlighted a greater need for renewable energy solutions. Currently, 29 solar farms are supplying electrical power to the country's central grid, with another 15 solar farms currently at various stages of development. Utilities are finding it increasingly difficult to generate revenue from solar farms, as these energy systems can produce electrical power at very low costs.
Chile's solar power capacity continues to expand
Since 2013, Chile solar energy capacity has quadrupled. The country is now home to one of the most attractive solar markets, with the government providing developers with incentives that are meant to encourage them to bring their projects to the country. The continued growth of the solar sector may have a significant impact on conventional energy companies in Chile, some of whom may no longer be able to compete in the market in the future.