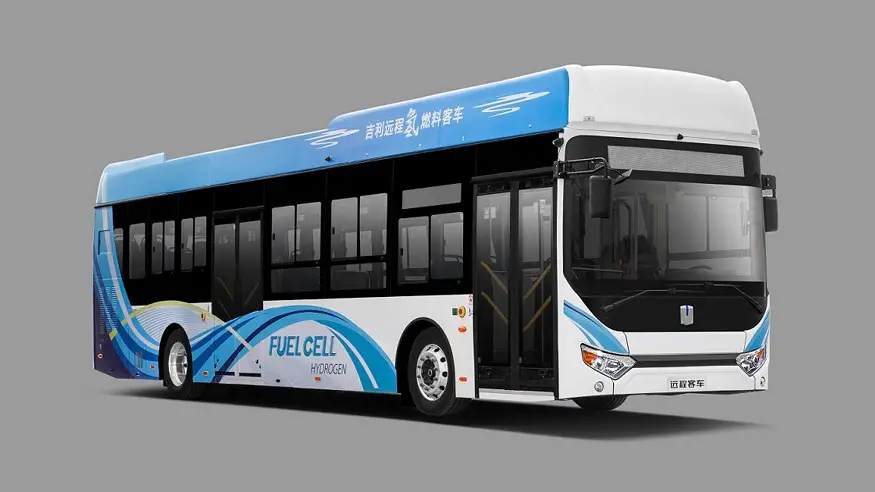 China-based GCV unveils its first commercial fuel cell city bus
June 5, 2019
Yuan Cheng, a subsidiary brand of GCV, has launched to new zero-emission buses.
At a recent ceremony in Beijing, Geely New Energy Commercial Vehicle Group's (GCV) subsidiary brand, Yuan Cheng, unveiled its F12 hydrogen fuel cell city bus and its C11 battery-electric city bus. Both are zero-emissions vehicles, with the hydrogen-powered bus being a first for Geely.
The new F12 bus was developed in response to China's national new energy policy.
In addition to making efforts to accommodate the nation's new energy policy, Geely's fuel cell city bus is part of the company's continuing research and development into hydrogen fuel cell technologies.
The F12 has undergone real world operational tests. In these tests, the hydrogen bus reportedly had an energy consumption rate of 7.5 kg of hydrogen per 100 km. A full tank is sufficient for all day operation. Moreover, the bus is able to run over 500 km (311 miles) after only a 10-minute refueling.
The hydrogen bus has also been tested in extreme environments and the technology has proven to be very adaptive in extreme heat, cold and high altitude, according to a Green Car Congress report.
The new F12 fuel cell city bus also features an attractive design.
Beyond being functionalclean transportation, GCV has taken extra steps to ensure that its fuel cell bus comes with an attractive design. It also has a comfortable interior, has a high passenger capacity and a variety of smart functions.
Among these smart functions include real time remote monitoring, remote fault diagnostic, and road condition warning, as well as other intelligent features that help to assist companies in fleet management and scheduling.
Aside from the Yuan Cheng F12, the C11 battery-electric bus is also aesthetically attractive and has been developed to meet the diverse needs of different users. The bus has been created using Geely's advanced lightweight technologies, enabling it to meet the operational requirements of urban commuting, chartered buses and tourism.
Yuan Cheng is a producer of pure electric, range-extended, hydrogen, and methanol smart buses. In addition to providing a wide variety of products designed for meeting diverse operational needs, the company provides training, after-sales service, charging services, parts, financial services and additional comprehensive services as part of GCV's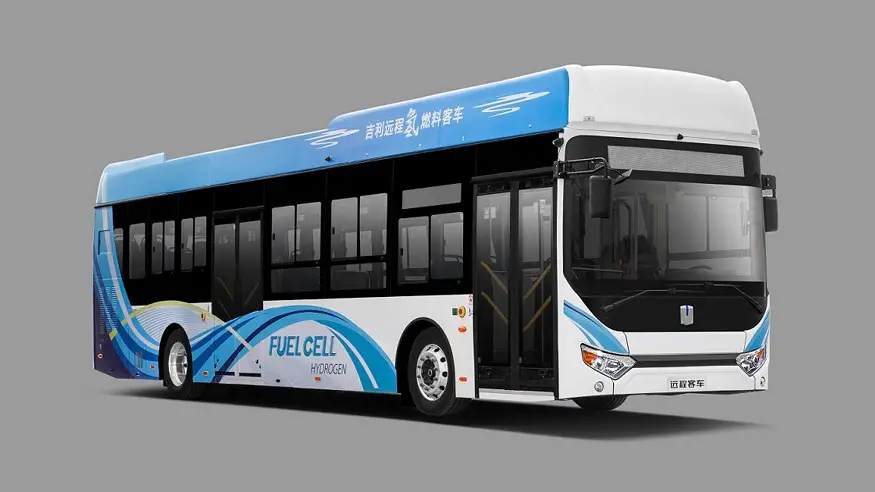 future smart three-dimensional travel ecology.
The fuel cell city bus and electric city bus expands GCV's reach into the public transportation market.