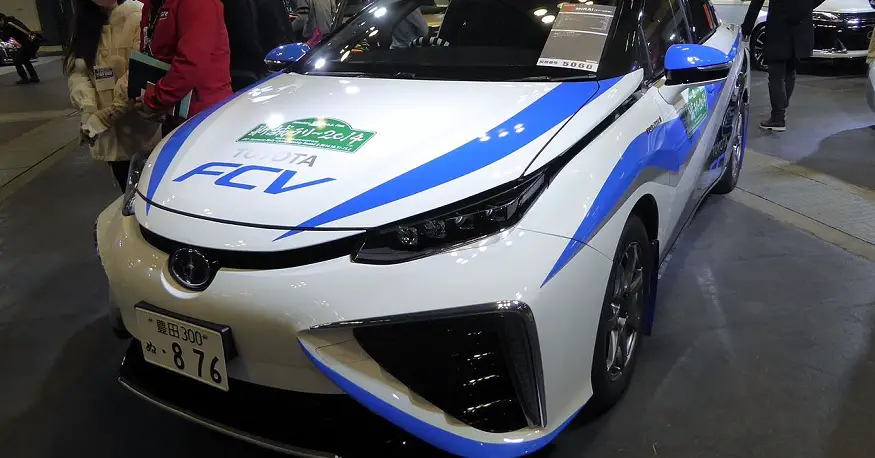 International Olympic Committee receives Toyota HFC cars
June 5, 2019
The IOC received the hydrogen fuel cell (HFC) vehicles as part of the organization's mobility plan.
Eight Toyota HFC Cars were delivered to the International Olympic Committee (IOC) in Lausanne, Switzerland. The fleet of eight Toyota Mirai passenger cars were unveiled prior to the World Environment Day at Olympic House. This is the IOC's new sustainability-powered headquarters.
A temporary hydrogen refueling station will be installed at the new headquarters.
In order to refuel the Toyota HFC cars that were delivered to the IOC, a temporary hydrogen refueling station will be set up at Olympic House. This temporary station, which will be one of the first in Switzerland, will remain until a public station is commissioned nearby.
In addition to distributing the hydrogen, the station will also produce hydrogen from renewable energy sources. Both the station and the cars are part of the organization's efforts to lower its carbon footprint.
"Sustainability is at the heart of the Olympic Movement, and it is a key pillar of its strategic roadmap – Olympic Agenda 2020," said Marie Sallois-Dembreville, the IOC's Director for Sustainability, in IOC news from Olympic.org.
"Collaboration with Toyota…puts us in a better position to achieve this commitment. Today we are witnessing a milestone in our daily operations, while shaping the future of 'green' mobility worldwide," Sallois-Dembreville added.
Toyota HFC cars will not be the only hydrogen-powered vehicles at the Tokyo 2020 Olympic Games.
Beyond supplying its fuel cell electric vehicle, the Mirai sedan, for official use, the fuel cell bus "Sora" and fuel cell forklifts manufactured and sold by Toyota Industries Corporation, will help support the Games.
Toyota is the first-ever mobility partner of the Olympic Movement in 2015 and is in line with Olympic Agenda 2020. The company is also working with future Olympic Games organizers, including Tokyo 2020, to deliver sustainability mobility options for the Games.
"Hydrogen will play an important role for low-carbon sustainable society," said Johan van Zyl, Operating Officer of Toyota Motor Corporation and CEO of Toyota Motor Europe.
"We will continue to make our best effort towards a sustainable zero-emission society for ever better mobility for all, enhancing awareness and collaboration with other stakeholders."
Toyota HFC cars and the company's other clean transportation efforts are part of its Toyota Environmental Challenge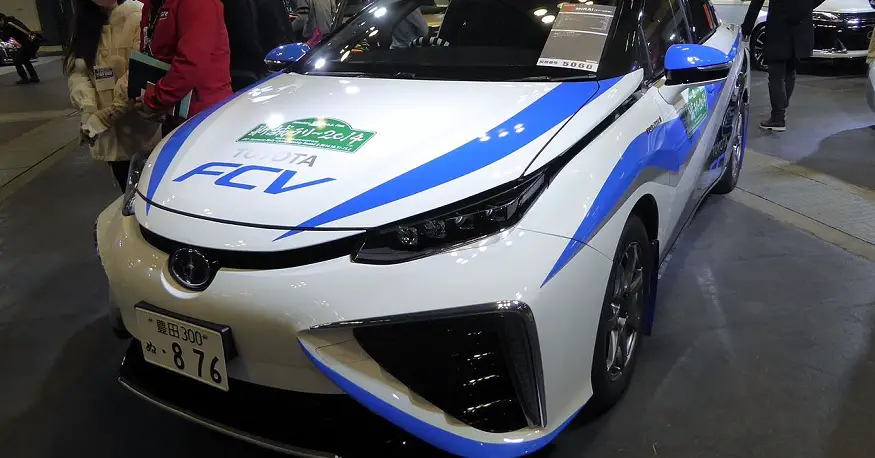 2050. This initiative seeks to reduce the automaker's global average carbon dioxide emissions from new vehicles by 90% compared to levels in 2010.