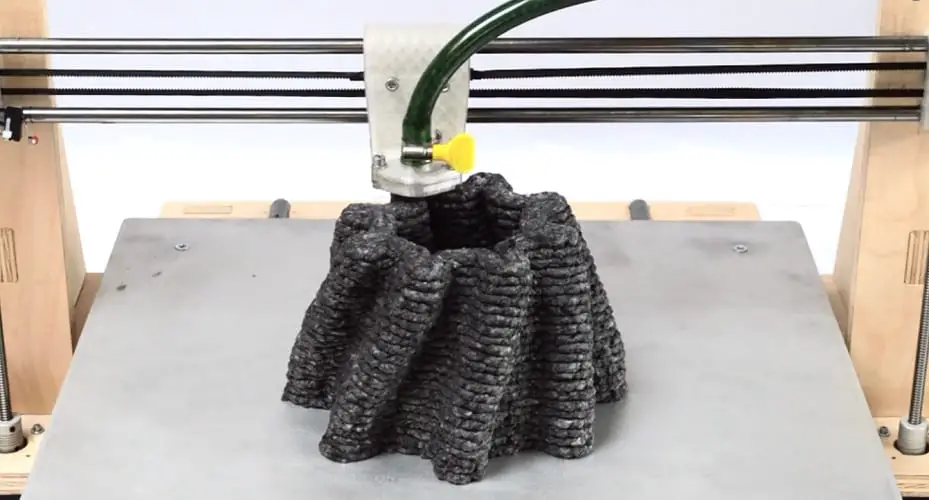 Dutch product designer develops waste recycling 3D printer
November 9, 2018
Beer Holthius from the Netherlands has created a 3D printer that can recycle paper.
A waste recycling 3D printer, called the Paper Pulp Printer, is a unique 3D printing machine created by product designer and concept developer from the Netherlands, Beer Holthuis. Wanting a more sustainable means of fabrication, Holthius decided to make a machine that isn't reliant on plastic-oriented production.
Holthius' 3D printer has been designed to directly print paper waste.
Having experience with a variety of materials, including wood, plastic, metal, ceramics and textiles, and having a keen interest in sustainability, Holthius develop his waste recycling 3D printer to directly print paper pulp waste.
"From both my interest in sustainability and fascination for tools and techniques grew the idea of a 3D printer to recycle paper," Holthius said, reported 3D Printing Industry (3DPI).
The printer extrudes the paper waste with a natural binder that, according to Holthius, makes 3D printed models "endlessly recyclable."
"The design of the printed objects are using the possibilities and beauty of this technique. The tactile experience, bold lines and print speed results in distinctive shapes. The objects are also durable: Printed paper is surprisingly strong," Holthius added.
The waste recycling 3D printer may have a future in the 3D printing industry.
Earlier this year, researchers from Carnegie Mellon University's Human-Interaction Institute and Morphing Matter Lab, developed a method for adding new dimensions to paper, 3DPI reports. The method the researchers developed included 3D printing reversible actuators onto single layers of paper that alter (e.g. bend, flatten or fold) when it comes in contact with an electrical current. Such research suggests that paper is a viable option for the 3D printing industry.
Moreover, with regard to sustainability, 3D printing isn't only being used to recycle paper waste, but also for making hydrogen fuel cells. Last year, Hydrogen Fuel News reported on the Cell3Ditor project, a hybrid inkjet/SLA ceramic 3D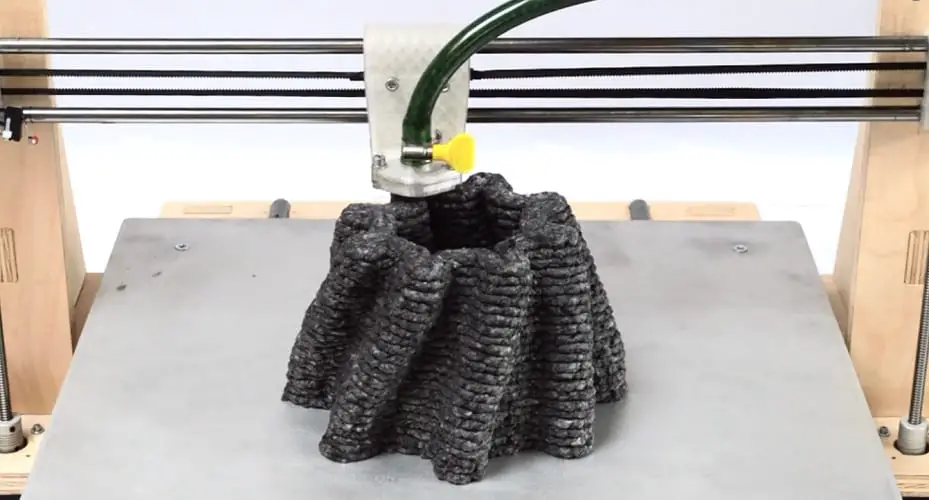 printer that could one day lead to the mass production of low emission SOFC (solid oxide fuel cells).
As for Holthius' Pulp Paper Printer – the world's first waste recycling 3D printer of this kind – he says that "A paper revolution is coming!"