EU ready to approve new waste management strategy to reduce plastic bag use
November 24, 2014
The European Union is targeting a 40 bags per year per person limit by 2025.
Considered to be an "historic" deal, the Guardian reported that the deal, which would help Europe's waste management issues by dramatically reducing the number of plastic bags that end up in landfills and oceans, is expected to be approved today and, if it is approved, in little more than a decade it will lower the annual number of bags used by Europeans by over three quarters.
States within the EU will have the option to raise the prices of bags or reduce the number used annually.
If the new proposal is approved, by 2019, EU states will be able to choose between mandatory pricing of bags or binding targets to decrease the amount of plastic bags used every year per person. That would reduce the current 191 bags per person to 90 bags by 2019 and then to 40 bags by 2025.
The Dutch Liberal MEP Gerben-Jan Gerbrandy told the Guardian that "The significance of this package is enormous." Gerbandy said that "It is a huge victory for not only the European environment but also globally as most of these single-use bags end up in the world's oceans and are one of the big causes of the 'plastic soup' phenomenon."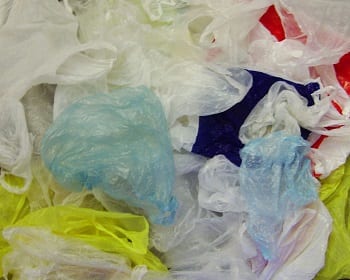 It is estimated that 4.5 billion of the plastic bags used by Europeans every year end up as litter in landfills or in waterways. For instance, studies have found that within in the English Channel, a floating debris field that includes plastic bags fills up as much as 100 items per square kilometer, which puts wildlife including birds and sea mammals in danger of ingestion and entanglement. More than 100 sea bird species are known to have consumed plastics. The number of plastic bags projected to become litter by 2020 is 5.1 billion.
The UK is opposed to the idea and is working on overcoming its own waste management struggles.
Already facing its own struggles to reach its recycling targets, the UK was against the plastic bag deal. Industry Chiefs have already warned that the United Kingdom is likely to miss its EU target of recycling half (50%) of its household garbage by the end of 2020. However, the European commission did agree to accept a compromise, which resulted in the new regulation being sent to MEPs this past Friday and a vote in Strasbourg is to take place early this week.
Another concern of the commission in regard to this new target is that European countries have extremely different recycling and waste management rates for plastic bags, which will make it easier for some countries to reach the new target but much harder for others. For instance, in Denmark, the average person uses four bags per year, while in Poland and Slovakia, each person uses about 466 bags annually.recycling, european union, plastic bags, landfills, europe recycling targets, europe plastic bags