FCHEA launches new campaign to help spread the word about fuel cell vehicles
October 24, 2016
New campaign will help bring awareness of fuel cell vehicles to the northeast
The Fuel Cell & Hydrogen Energy Association (FCHEA) has launched a new campaign in an effort to expand the reach of fuel cell vehicles to northeastern parts of the United States. Cars equipped with hydrogen fuel cells have begun making an impression among consumers in California, with many drivers praising these vehicles for their efficiency and performance. Beyond California, however, these vehicles are still quite rare, verging on unheard of. The FCHEA aims to change this by exposing drivers to a new generation of transportation.
Automakers have plans to launch more fuel cell vehicles in the near future
Currently, only two fuel cell vehicles are readily available to drivers in California, one coming from Toyota and the other coming from Hyundai. Honda plans to launch a new vehicle equipped with a fuel cell later this year, with Mercedes-Benz following suit in 2017. These automakers have chosen California due to its long history of support for clean transportation. The state is also home to several hydrogen fuel stations, which are needed in order to support fuel cell vehicles.
FCHEA highlights the capabilities of fuel cell technology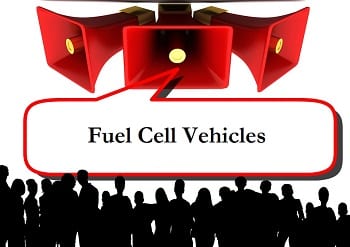 The FCHEA notes that fuel cell vehicles represent a clean solution for transportation without compromise. These vehicles produce no harmful emissions, with some being able to travel as much as 400 miles before needing to be refueled. Notably, fuel cell vehicles do not lack in terms of performance. These cars can compete with their conventional counterparts on the roads, boasting of the same speed and capabilities of other vehicles.
Campaign hopes to connect with transportation stakeholders
Called "Zero Emissions. Zero Compromise." the FCHEA new campaign will seek to build upon the success that fuel cell vehicles have seen in California. Through the campaign, meetings and events will be hosted for stakeholders in the transportation space, showcasing the capabilities of fuel cell technology. Exposing these stakeholders to fuel cells could have a major impact on the future of this technology, especially as automakers show no signs of slowing down their adoption of fuel cell vehicles.