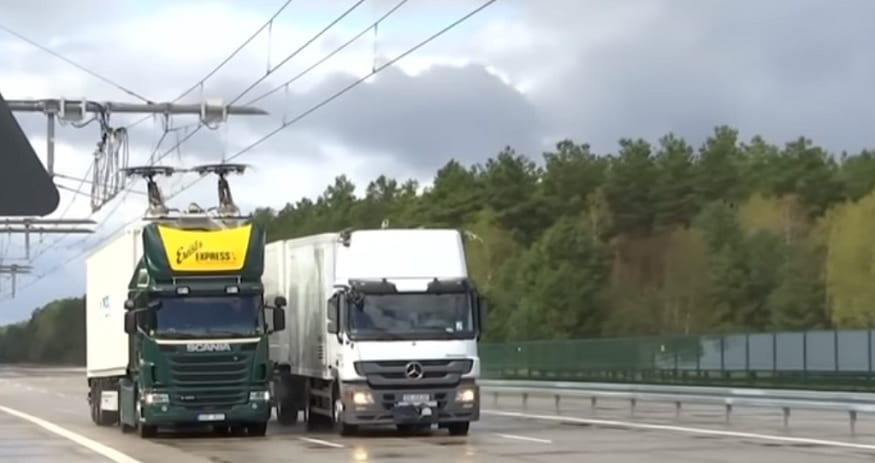 First electric highway in Germany enters testing phase on the autobahn
May 10, 2019
Germany is working on a clean energy solution to power big rigs.
The European nation is working on building an electric highway for its trucks, according to the German government. Overhead electric cables will power big rig trucks along the autobahn.
The trucks powered by overhead electric lines can travel at speeds up to 90 km per hour.
The electric transportation system is being developed by Siemens (SIEGY) reports CNN. It features overhead electrified cables to which big rigs with special equipment mounted on their roofs can connect. Trucks powered by these lines can travel up to speeds of 90 kilometers (km) an hour (56 miles per hour).
Additionally, the trucks run on electric motors when they are connected to the overhead lines and then switch to a hybrid system when they return to a traditional road. Sensors in the truck sense when the overhead wire is available so the driver can take advantage of the electric highway.
The first section of the electric highway went into operation earlier this week.
The first stretch of the electric power system went into operation on 10 km (6.2 miles) of the autobahn on May 7. It marks the first test of a system of this type on a public road in the country. This initial section of road that is now being tested is part of a vital link between Frankfurt airport, a global freight hub, and an industrial park.
The German government spent €70 million ($77 million) to develop the special trucks that can use the system. Siemens said that an owner of one of these trucks could save €20,000 ($22,370) on fuel over 100,000 kilometers (62,137 miles), according to CNN.
Siemens says that its eHighway system brings together the efficiency of electric rail with the flexibility of trucking. The company also says that the system delivers another benefit to Germany's roads: a notable decrease in emissions of carbon dioxide and nitrogen oxides.
Siemens believes that the system can be integrated with the present road infrastructure that already exists. This would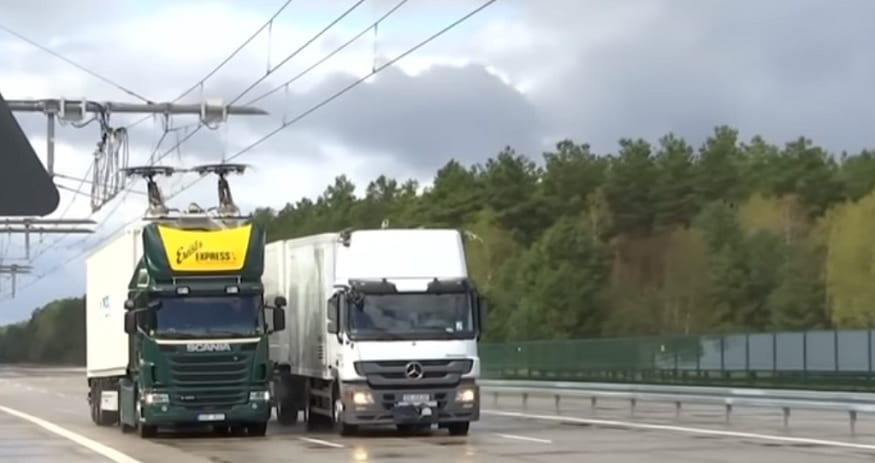 make it a practical method for lowering emission and energy consumption in region where railways are not a viable option.
Two more stretches of the electric highway are slated to open soon.