First geothermal energy plant in South America to be built in Chile
July 10, 2015
Enap and Enel Green Power have partnered for the renewable project.
An agreement recently made between Chile's state-owned energy company Enap and Italy's Enel Green Power, will see the development and building of a geothermal energy plant in the northern region of Chile's port city, Antofagasta. This project is not only the first of its kind for Chile, but also for South America.
Volcanic steam will be used to generate electricity.
According to Fox News Latino, Maximo Pacheco, Enap's chairman and the country's energy minister, announced the geothermal project was a go earlier this week, during a meeting of the lower house's Mining and Energy Committee. Pacheco said that the project, known as the Cerro Pabellon project, will be Enap's first entry into the business of energy generation.
The plan for the 50 megawatt (MW) project is to generate electricity from the steam produced by volcanoes. It will take an estimated 16 or 17 months to build the plant. According to Pacheco, now that the contract with Enel has been signed, from this point forward, construction can begin at any time. Enel Green Power holds a 51% stake in the project and Enap has the remaining 49%.
The geothermal energy plant is expected to produce 375 GWh of electricity every year.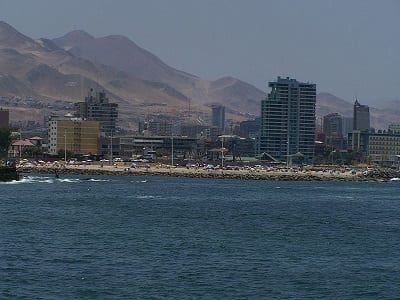 Once the plant is up and running, it is estimated that it will produce electricity somewhere in the range of 375 gigawatt hour (GWh) of power annually. This energy will be applied to Chile's northern grid, which makes up about 19% of the country's generation.
Although the agreement was only recently made between Enel Green Power and Enap, this project is not a new idea. In fact, the companies attained the environmental licenses for it back in 2012.
The reason it has taken so long, according to Enap CEO Marcelo Tokman, is that while Chile has massive geothermal potential, the problem is that it is difficult to implement the proper technology to tap into the renewable power source.
The Cerro Pabellon geothermal energy project is expected to cost about $180 million and is anticipated to begin operating late next year.