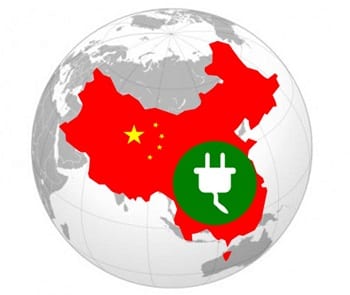 Fuel cell manufacturing plant coming up in Rugoa
May 31, 2011
A Chinese delegation from Rugao, China, has extended their hand to the state in the hopes of establishing a close business relationship. The group met with Governor Rick Scott and members of Bing Energy, makers of highly advanced hydrogen fuel cell systems. The topic of the meeting was the construction of a fuel cell manufacturing plant in Rugao.
The spike of interest from the world's nations in hydrogen fuel is due, in part, to their readiness to find an alternative to oil. China is among the most dedicated to the pursuit of alternative fuels. While their favor of hydrogen fuel has clear implications for the environment, the nation is also concerned with economic growth.
Chief financial officer of Bing Energy, Dean Minardi, believes that China lies at the heart of a new industrial revolution – one that is focused on new energies.
The company has provided fuel cells for many industrial establishments and has pioneered technological advances that have made fuel cells more inexpensive and efficient.
"I believe that history will tell that such collaboration between Bing Energy, Florida State, the Chinese government and Rugao city will be very, very successful," says Huijuan Chen of the Nantong Municipal People's Government. The construction of the manufacturing plant will create thousands of jobs in Rugao, giving a much needed boost in personnel to China's emerging alternative energy sector.