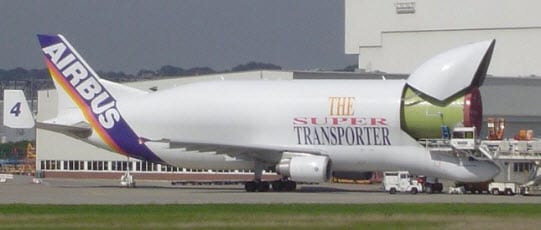 Fuel cells catch the interest of Airbus
August 7, 2012
Hydrogen fuel cells gaining more attention for use on planes
Hydrogen fuel cells are beginning to establish a stronger presence in the commercial air travel industry. Fuel cells have yet to become powerful enough to replace the conventional energy systems used in commercial aircraft, but they are well on their way to becoming so. In the meantime, fuel cells are beginning to be used as a form of supplemental power. Airlines are using fuel cells to operate a plane's non-propulsion systems, such as lights and in-flight entertainment systems.
Airbus to begin testing fuel cells for A320
Airbus, a leading manufacturer of aircraft, will be conducting tests on fuel cells to determine how they can be used to reduce fuel consumption and make commercial aircraft more environmentally friendly. The company believes that fuel cells could reduce fuel consumption by as much as 15%. Currently, these plans to test fuel cells will focus on the use of the energy system with an A320 that is owned by the German Aerospace Center. Should the tests prove successful, the aircraft is expected to commence commercial flights in 2015.
Aircraft's non-propulsion systems to be powered by hydrogen fuel
The 90-kilowatt fuel cell will serve as an auxiliary energy source for the plane's entertainment systems, lighting, and environment control systems. The fuel cell will also be used to power the plane's hydraulics and avionics, systems that usually receive the energy they need from a plane's main engines. The use of fuel cell is expected to save money not only on fuel costs but also on the manufacture of commercial aircraft. Commercial planes are usually designed with larger engines in mind so as to account for the energy requirements of transporting consumers. If a fuel cell is capable of accounting for this need more efficiently, planes will no longer require large engines.
Fuel cells continue to make their mark in various aspects of the transportation industry
Fuel cells are beginning to play a larger role in the various aspects of the transportation industry. The energy systems have already become a popular power source for vehicles, with many auto manufacturers working to develop hydrogen-powered cars. Fuel cells have also entered into the maritime space, where they are being used to power large commercial ships.
Related article(s) and resources:
http://www.technologyreview.com/news/428693/fuel-cells-take-to-the-runway/