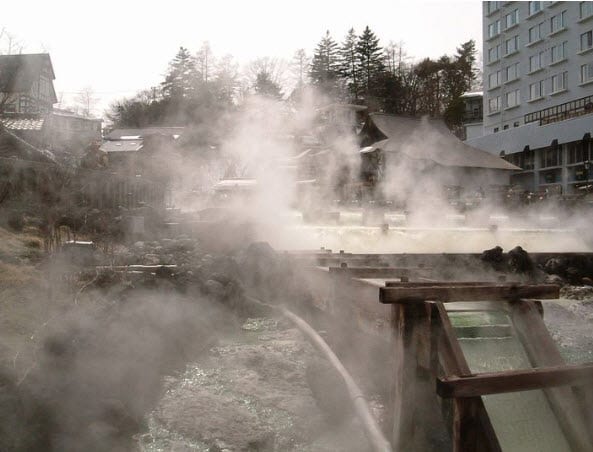 Geothermal energy gaining popularity in South America
August 8, 2012
South American countries turn to geothermal energy
A new report from the Energy Sector Management Assistance Program, a  global, multi-donor trust fund administered by the World Bank, shows that South America has a high potential for geothermal energy. As climate change begins to become more of a concern, several South American countries are looking to adopt alternative energy in an effort to reduce their impact on the environment. Geothermal energy has been growing in prominence in the region recently due to its availability.
Clean energy may help countries cope with the environmental impact of growing populations
The report notes that South America's population is expected to rise by 72% by 2035. As the population grows, the need for energy rises. South American countries are turning to alternative forms of energy to meet this need ahead of schedule. Many of these counties are not eager to make use of fossil-fuels in order to provide power to an expanding populace, as doing so would produce a massive amount of emissions. For years, South American counties have relied on hydro power, but the capacity of these energy systems is beginning to weaken. Thus, geothermal energy is emerging as a powerful option.
Proximity to the Ring of Fire increases the availability of geothermal energy
According to the report, which is titled Meeting the Electricity Supply/Demand Balance in Latin America & the Caribbean, shows that the countries along the Pacific Rim, as well as some islands in the Caribbean, hold the most potential for geothermal energy. This is due to their position in the geologic area known as the Ring of Fire. This ring, which encompasses the circumference of the Pacific Ocean, is home to the majority of the world's volcanoes and produces a massive amount of geothermal energy. If this energy could be tapped, nations could see serious benefits from its use.
Politics may be the most significant challenge facing the adoption of clean energy
The Geothermal Energy Association notes that politics is one of the major challenges facing the adoption and use of geothermal energy in South America. Argentina is one of the few countries to adopt a feed-in tariff program for geothermal energy and Peru is one the countries that has made the most progress in the adoption of the alternative energy.
Related article(s) and resources:
For more information on geothermal energy and its uses.
http://www.altenergystocks.com/archives/2012/08/geothermal_in_south_america_major_prospects_for_development_1.html?utm_source=feedburner&utm_medium=feed&utm_campaign=Feed%3A+AlternativeEnergyStocks+%28AltEnergyStocks.com%29