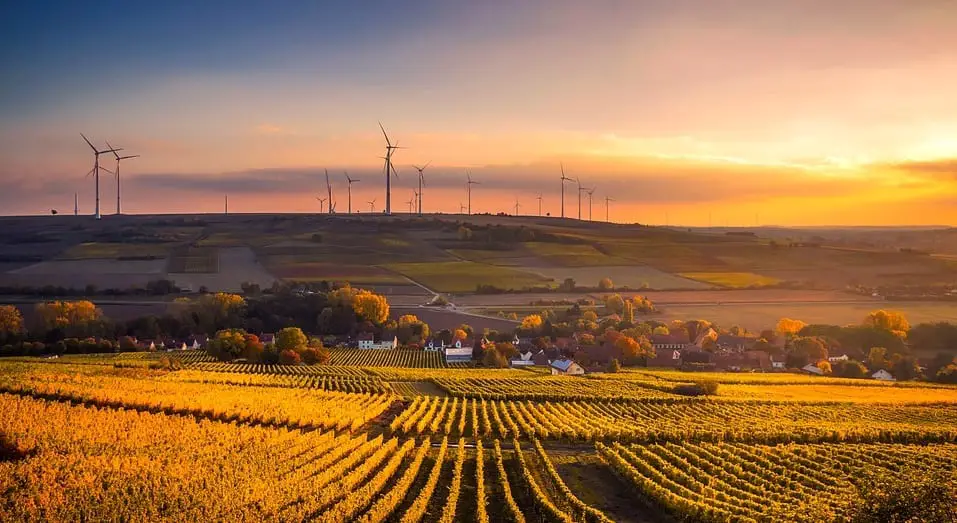 Germany's wind energy market grows aggressively in 2016
February 20, 2017
Wind energy market in Germany leads installation growth
Germany is quickly becoming the largest wind energy market in Europe. The country has invested heavily in the wind sector over the past few years in an effort to become environmentally friendly and reduce its reliance on fossil-fuels. According to data from WindEurope, and industry group, Germany installed more wind capacity in 2016 than any other European country. This has established Germany as a leader in the region's wind energy market.
Germany installed 12.5 GW of new wind capacity last year
The data from WindEurope shows that Germany installed 12.5 gigawatts of new wind capacity in 2016. While this is a 3% decrease over the amount the country installed in 2015, it is still much more than what other European countries installed last year. The data shows that wind installations grew aggressively throughout the European Union in 2016, with total wind capacity reaching 153.7 gigawatts. In terms of growth, wind outpaced coal throughout Europe. Wind farms were able to generate approximately 297 terawatt-hours of electrical power last year.
Wind energy market continues to grow quickly due to government support
The wind energy market in Germany has been growing quickly as more developers rush to take advantage of government support, which will soon be coming to an end. Projects that are approved before the deadline will have secured financial support, while those that do not make the deadline will have to rely on other forms of support. Germany has become one of the fastest growing onshore wind energy markets in the world as a result of government support.
Several European countries have begun to embrace wind power
Germany is not the only country whose wind energy market is growing aggressively. Most European countries have begun to embrace wind power as a way to generate clean electricity. The wind energy market in some of these countries has faced challenges, of course, particularly from groups that are worried about the environmental impact of wind turbines themselves. These concerns have done little to slow the advancement of the wind energy market, however.