Google makes massive residential solar energy investment
March 3, 2015
The search engine giant has invested $300 million in SolarCity's residential solar power model.
Google wants to help people install solar energy panels on the roofs of their houses and has boosted its investment in Solar City, which has resulted in the companies establishing a new fund valued at $750 million, which will help to install solar panels on homes across America, where it would otherwise not have been possible, as many homeowners would struggle to cover the cost of such expensive installations.
The fund will finance installations for homeowners in 15 states.
SolarCity, the rapidly growing solar power startup, claims that this is the biggest investment in this type of fund ever. Jonathan Bass, a spokesperson for the company, said that the size of the fund means that about 25,000 homes will becomes solar households and will generate roughly 500 MW (megawatts) of new capacity.
The way it will work for the average homeowner that qualifies for the program, is SolarCity will create a customized system for that homeowner's specific roof. The company will then guarantee a lower electricity bill and lock in a lower monthly payment after it takes a look at past electric bills and how much the utility charged.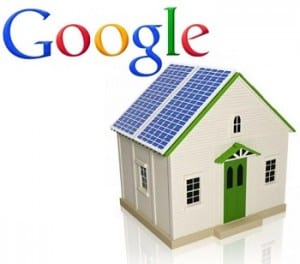 The homeowners who have solar panels installed on their rooftops via the fund will pay SolarCity for the energy that is generated from these panels. According to SolarCity, its customers will not only be using cleaner energy, but they typically pay less for energy than those who rely on traditional fossil fuels to obtain their electricity.
To put that into better perspective, using an example from Climate Progress, if a homeowner's usual monthly electricity bill is $200, it could reduce to $160 following the installation ($60 for energy use and $100 for the monthly solar rental).
Google's solar energy investment is its largest in a renewable energy project.
What Google's investment covers for homeowners is the cost for the system via a power purchase agreement or lease. The search engine giant takes care of the design or placement of the solar energy panels installed by SolarCity and maintains them for the duration of the lease.
Google's Renewable Energy Principal, Sidd Mundra commented about the company's solar energy investments, stating that "It's good for the environment, good for families and also makes good business sense."