Green technology to lead to new jobs at British manufacturing company
September 15, 2014
Naylor Industries Plc has received funding for a green energy project that will boost its sales and employment.
The Barnsley-based manufacturing company that specializes in building and constructing products such as clay pipes, plastic ducting and drainage, and concrete products, intends to invest a large sum of money into its Cawthorne factory to upgrade it with green technology that will include smart utility metering, energy efficient lighting, and a plastic reprocessing plant.
The £2.5 million project will help to lower energy consumption in the factory.
The project, which has received a £650,000 grant from the Sheffield City Region Local Enterprise Partnership, will not only help reduce the company's carbon footprint, but will allow the over a century old Naylor Industries to expand internationally and establish a business with greater future sustainability.
Currently, the company, which primarily manufactures products for the construction industry, has five factories in South and West Yorkshire, the West Midlands, and Fife. Although it has 220 employees, the new project, which will also involve an energy-efficient kiln and dryer to allow its Cawthorne factory to lower energy consumption and increase capacity, is anticipated to create over 30 new jobs.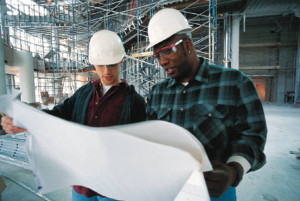 "This project will allow us to expand our international sales whilst allowing careful control of energy consumption," said Naylor Industries Finance Director Andrew Trippitt. "The project plan is all about enabling us to develop and grow our export business in a sustainable manner whilst creating employment opportunities," He explained.
The new green technology will also help the company to compete internationally.
The chairman of the Sheffield City Region LEP, James Newman, said that they are delighted to have been able to assist Naylor with its plans to boost capacity and engage in energy saving practices. Newman added that this will give the company the ability to "cut costs and compete at an international level."
To date, the manufacturing firm has sold into 49 different countries and on every continent. Now, it wants to grow its export markets and has found opportunities in certain markets, particularly in those that are fast growing like the Philippines and Indonesia. Its green technology improvements should help it achieve its international goals while at the same time making Naylor more environmentally friendly.