Five energy efficient building materials for 2014
February 15, 2014
2014 is expected to be the deciding year for green building industry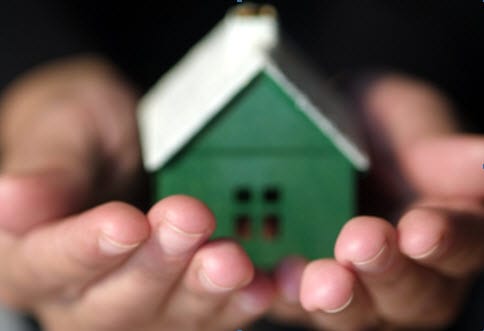 The ongoing expansion of green commercial real estate construction will be more apparent this year. Energy efficient homes will become the norm, inundating the real estate industry like never before. The growing stress to build energy efficient homes will obviously have a telling effect on the demand of energy efficient building materials. Here are the six cutting edge building materials that will remain in-demand in 2014.
Its been a year or more since green building hit the mainstream. The Mcgraw-Hill Construction's most recent Smart Market Report about prevalent green building trends across the world had some startling and some expected results. More than 51 per cent of individuals are planning to make more than 60 percent of their construction energy efficient. Higher initial cost is still the biggest challenge that most builders face, which still serves as the biggest hurdle. Although low operating costs can help offset the initial extra capital expenditure, yet there is sometime before every builder boards the "green" boat.
Tight Building Envelope: What it's all about?
The tenets of Tight Building Envelope lie in creating a sustainable building design which is based on the fundamental principles such as optimized site potential, optimized energy use, application of greener materials, optimized operational and maintenance practices and protection & conservation of water. Such a structure avoids resource depletion, prevents environmental degradation and creates environment that are accessible, healthy, secure, efficient and productive.
Application of Greener Material to build a tight envelope
Building a tight envelope is akin to saying creating an energy-efficient building that keeps the external environmental influences out. Achieving this tight envelope using some advanced renewable or recycled material, or Environmentally Preferable Products is the best way of going about green construction. While these material tend to cost more, but the lower operating costs tend and saved losses to compensate for the extra initial costs. Here are the six green materials that we will witness being used more and more often in the next one year:
Insulating Concrete Forms
A technology that found its first uses way back in the second world war as an inexpensive material to rebuild damaged structures. Owing to its energy-saving properties, the material is now enjoying a renewed interest from builders. The technology finds its application in freestanding walls and building blocks where concrete is poured into forms that serve as an insulation layer.
According to a 2010 report by Massachusetts Institute of Technology, buildings made from ICF saved 20 percent energy compared to wood-framed buildings.
Straw Bales
Straw is a highly inexpensive byproduct of food and grain industry which mostly goes as a waste. Straw-bale construction puts to use bales of straw as a structural element or an insulation material. Research has proven the efficacy of Straw-bale construction as a sustainable method for building. While the renewable nature of straw and its easy availability is the biggest benefit, its high insulation value make straw bale as one of the best energy efficient material out there.
Structural Insulated Panels
SIPs consist of an insulating layer in between two layers of structural board. The element of structural board can vary from cement, plywood to sheet metal. SIPs were first tested in 1947 and found wide usage from 1965 to 1984, used by one Woods Constructer of California in many homes. Any well-built home using SIPs is guaranteed to possess a tighter building envelope, owing to their high insulation properties. According to an estimate, these homes are up to 50 per cent more energy efficient than a conventional framed building. Moreover, SIPs are highly fire-retardant.
Low- E Windows
Emissivity or the "E" in Low-E Windows is a measure of emission levels of thermal energy of a material. Typically in a Low-W window, a coating is used on the windows that keeps the heat inside the house in a winter and outside in the summer. There are two types of coatings; one is soft while the other is hard. Soft coating is used between the layers of the glass while the hard coatings are used on the external side.  They have a clear benefit over the normal storm windows; reducing heat costs by 10 to 20 percents
Saurabh Tyagi is an expert author, with an experience of over 4 years in writing content for articles and blogs. He loves to write on topics related to career, education, real estate and technology.