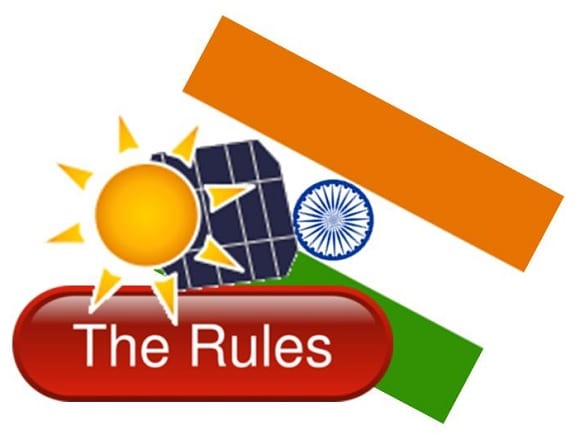 Haryana introduces new rule that makes solar energy mandatory
June 17, 2014

New initiative takes an aggressive approach to supporting the adoption of solar power
The Haryana government has announced plans to introduce an energy conservation initiative that will also focus on the development of solar energy projects throughout the state. The Indian state has grown quite interested in solar power and believes that it holds a great deal of economic and environmental promise. Through the state's new initiative, solar energy will become mandatory in various industries, with several different categories of buildings and industrial areas being required to foster solar power systems.
State officials expect new initiative to have economic and environmental benefits
Haryana officials believe that the adoption of clean energy will cut down on the state's energy expenditures and help save water. Mandatory solar energy systems are also expected to help mitigate the emissions that are produced by the state's utilities and businesses. Because the new initiative makes the use of solar power mandatory, these businesses will not have the ability to opt out of the initiative unless they can prove that the adoption of solar power will be an inordinate and damaging expense to the business itself.
Various types of buildings are being required to make use of solar power systems
Residential buildings will also be required to install solar power systems on properties of 500 square yards or more. Private hospitals, nursing homes, industrial buildings, and commercial establishments will be required to adopt somewhat large solar power systems capable of generating at least 1 megawatt of electrical power. Government buildings and educational institutions will be required to meet a lower standards of solar power adoption.
India continues to embrace solar power and other forms of renewable energy
India is becoming one of the most attractive solar energy markets in the world, partly due to policies like those emerging in Haryana. Making solar power mandatory will boost the adoption of this form of clean energy and may serve to help further reduce its costs in the relatively near future. The demand for photovoltaic products and associated services are likely to continue rising throughout India as the country continues to break away from fossil-fuels.