Honda brings its fuel cell vehicle to California
November 22, 2016
Honda will be leasing its new fuel cell vehicle before the end of the year
Japanese automaker Honda will be offering its latest fuel cell vehicle for lease in California by the end of the year. The automaker will bring its Clarity Fuel Cell Vehicle to the state before the end of 2016, and those interested in the new vehicle will be able to lease it for approximately $369 a month. Those interested in clean transportation may find this offering very attractive, while others may continue to see fuel cells as an unviable solution to the transportation problem.
Leasing program will allow more consumers to enter into clean transportation
The lease that Honda is offering requires that potential customers put forward $2,499, as well as the first lease payment. The leasing program includes a mileage allowance of 20,000 miles annually. The program comes with other advantages, such as around-the-clock roadside service, access to free hydrogen fuel – up to $15,000 worth – and access to a rental car service if the fuel cell vehicle should fail in some manner.
California continues to be a hub for clean transportation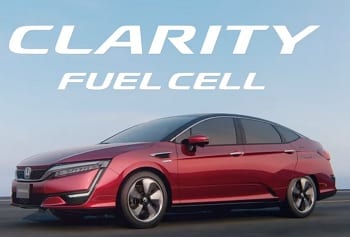 Honda is only offering its new fuel cell vehicle in California. The state has become a very promising home for clean transportation, with many automakers opting to bring their new and environmentally friendly vehicles to California. The state is home to one of the most extensive hydrogen fuel infrastructures in the United States. This infrastructure is lacking, however, which has slowed the introduction of vehicles equipped with hydrogen fuel cells. Honda is one of the very few companies that has released a fuel cell vehicle in California within the past decade and the company has been investing in the development of a hydrogen fuel infrastructure in recent years.
Automakers are fighting for supremacy in the clean transportation space
Honda is just one of the automakers launching a fuel cell vehicle in California. Hyundai and Toyota have already launched such vehicles, but the lack of a comprehensive hydrogen infrastructure has slowed their adoption. The high cost of a fuel cell vehicle is also a detracting point amongst consumers. Leasing programs help mitigate such costs, which may help ease the adoption of vehicles equipped with hydrogen fuel cells.