Hydrogen fuel cells could improve grid resiliency
February 23, 2015
Fuel cells could be useful tools in the fight against blackouts related to natural disasters
Hydrogen fuel cells may be able to help strengthen grid resiliency in the northeastern states of the U.S. In recent years, this region has been struck by powerful storms that have disrupted businesses and placed the energy grid under extreme pressure. In many cases, natural disasters can lead to prolonged blackouts that are difficult to recover from. These blackouts can cause significant economic damage, which is why there is a greater need for more resilient energy grid.
Report shows the growing popularity of stationary fuel cells
A new report from the Fuel Cell and Hydrogen Energy Association shows that stationary fuel cells are becoming more important for grid resiliency. The report predicts that fuel cells will continue to gain prominence in the United States as new policies supporting grid resiliency and the use of clean technology become instituted. Hydrogen fuel cells have proven that they can be reliable energy systems, even when caught in the midst of a major natural disaster, such as a hurricane.
Stationary fuel cells continue to prove their ability to provide access to electrical power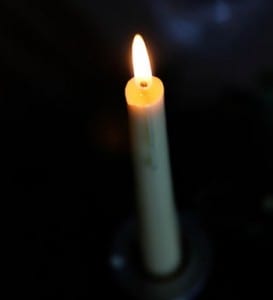 Stationary fuel cells have been used for industrial energy purposes for several years. These energy systems are capable of generating large amounts of electrical energy without also producing harmful emissions. These fuel cells are praised for their durability and the fact that they can continue producing electrical power for a time after they have been cut off from their primary source of hydrogen fuel. These fuel cells could be quite useful in the event of a natural disaster, feeding electrical power into the energy grid continuously.
Hydrogen fuel cells are gaining strong support and praise in the United States
The report from the Fuel Cell and Hydrogen Energy Association cites several studies that have been conducted concerning the performance of hydrogen fuel cells in natural disasters. The organization suggests that the country's fuel cell industry has proven that it can ensure that homes and businesses have access to electrical power in the event of a catastrophe.