State policies are supporting the hydrogen fuel cell industry
January 20, 2015
Report shows that state policies and incentives are helping the fuel cell industry grow
The Fuel Cell and Hydrogen Energy Association has released its latest annual report concerning the state of policies that support the fuel cell industry. The report highlights existing and potential funding opportunities that may support the further development of fuel cell technology and promote their application across various fields. Many of these opportunities have been created from state policies that support hydrogen fuel cells and the use of clean technology and renewable energy.
Funding opportunities could accelerate the adoption of fuel cells
According to the report, many states in the U.S. offer tax incentives, loans, and grants that are meant to support the adoption of hydrogen fuel cells. These states have adopted policies that support the fuel cell industry because of the promise they see in this technology. Hydrogen fuel cells are capable of producing large amounts of electrical power in a reliable manner, without also producing any greenhouse gas emissions. As such, these energy systems can be valuable for states that are working to reduce the emissions that they produce every year.
States begin promoting the use of fuel cells and the establishment of a hydrogen fuel infrastructure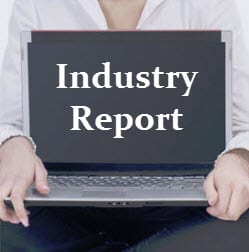 The report notes that eight states are currently working aggressively to establish a working hydrogen fuel infrastructure. This infrastructure is needed in order to support the launch of fuel cell vehicles, which consume hydrogen to operate. Other states are beginning to invest in the use of fuel cells in the business sector. They are also encouraging municipalities to embrace hydrogen fuel cells in order to reduce their consumption of fossil-fuels.
Fuel cell industry can present many promising economic opportunities
The report also notes that hydrogen fuel cells may have promising economic prospects. States are beginning to support the improvement of fuel cell manufacturing and establish new supply chains in order to bolster their local economies. Developing a better supply chain can create new jobs, which are sorely needed in some states. The use of fuel cells also reduces the strain on the existing energy infrastructure and reduces the need for fossil-fuels.