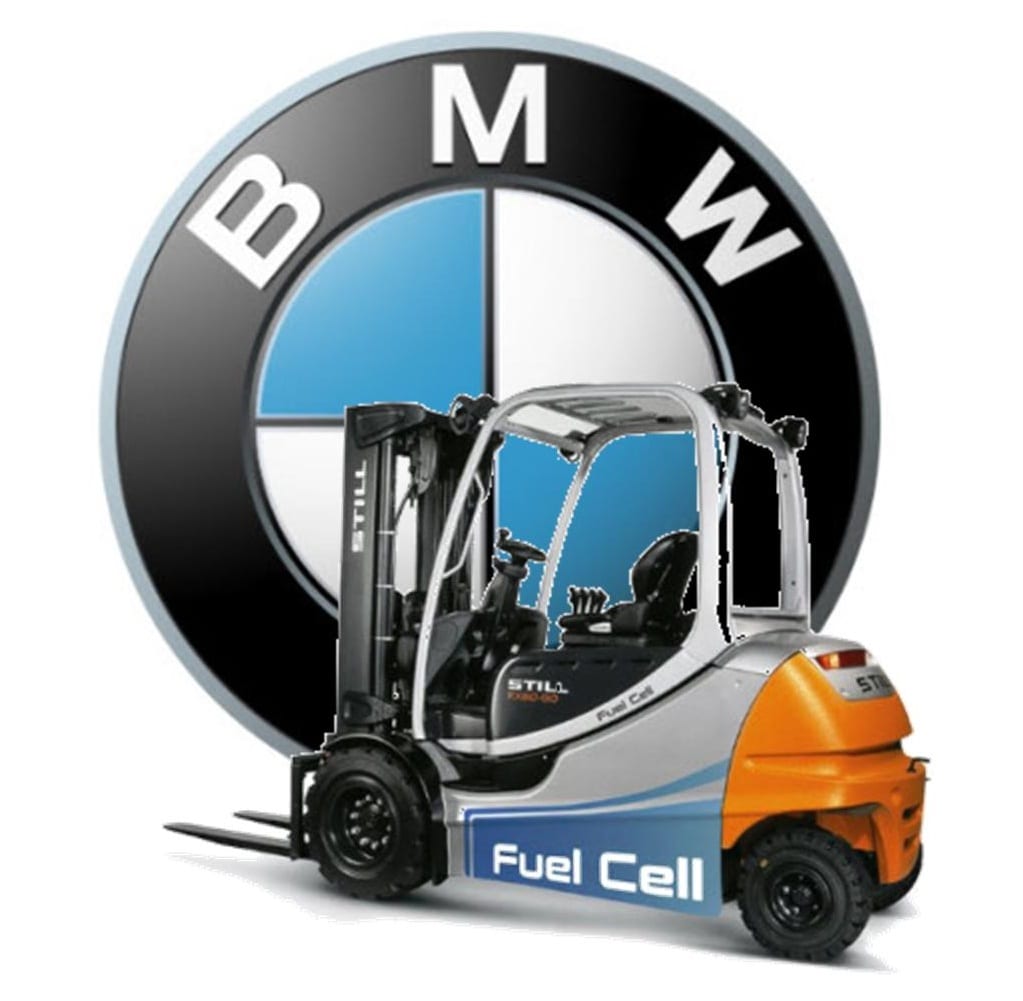 Hydrogen fuel continues to impress BMW
March 21, 2013
BMW expands fleet of hydrogen fuel cell materials handling vehicles
BMW has been showing more interest in hydrogen fuel cells recently, but not just in the realm of transportation. BMW Manufacturing has announced that it has successfully expanded its use of hydrogen fuel cells for its materials handling equipment. In 2010, BMW began installing hydrogen fuel storage and distribution systems near its Energy Center in South Carolina. Much of the hydrogen that is being used for these systems is generated from the Palmetto Landfill that is located close by.
Fuel cells continue to gain traction in materials handling
Hydrogen fuel cells have been growing in popularity in the materials handling space as many companies become disillusioned with traditional lead-acid batteries, which have long been used to power forklift trucks and other such vehicles and equipment. BMW believes that hydrogen fuel cells are an adequate replacement for lead-acid batteries because they offer better performance and are capable of operating for longer periods of time before needing to be refueled. Fuel cells also require less maintenance, making them a somewhat more affordable alternative to traditional batteries.
BMW doubles size of hydrogen-powered fleet
More than 230 hydrogen-powered materials handling units are not operating at the BMW Energy Center, more than double the amount that were active in 2010. BMW Manufacturing president Josef Kerscher claims that the use of hydrogen fuel cells has provided the company with a sustainable energy option that has far exceeded expectations. Expansion of the company's hydrogen fuel cell fleet is being considered both an economically frugal choice as well as a way to increase the company's efficiency.
Company preparing to test landfill-generated hydrogen fuel
BMW is currently embroiled in a project called the Landfill Gas-to-Hydrogen Pilot Project. As the name suggests, the project is centered on converting landfill gases, such as methane, into hydrogen fuel. The project has three phases, the first two of which have either been completed. The last phase of the project is slated for later this year, wherein BMW will test the performance of materials handling vehicles using landfill-generated hydrogen fuel versus that production through more conventional methods.