Hydrogen fuel market slated for strong growth through 2020
March 30, 2015
New report highlights the growing demand for hydrogen fuel
Persistence Market Research has released a new report that predicts that the demand for clean transportation will grow significantly in the near future. Fuel cell vehicles and battery electrics are gaining more support from consumers and businesses alike, but these vehicles have yet to find mainstream success. For fuel cell vehicles, the lack of a comprehensive infrastructure, which would supply them with the hydrogen fuel they need to operate, is one factor slowing demand.
Hydrogen market value is expected to increase by 46% through 2020
The report predicts that the market value for hydrogen fuel will increase by 46% from 2014 to 2020. The demand for this fuel is on the rise as automakers move closer to releasing fuel cell vehicles. These vehicles use hydrogen to generate electricity, which is then used to power the vehicle. Fuel cells produce no harmful emissions and are becoming favored within the auto industry among companies that want to embrace clean transportation.
Emissions regulations are leading to a greater demand for hydrogen fuel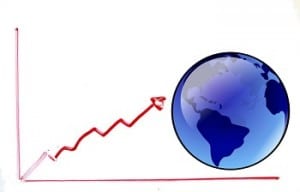 The report notes that one of the factors that is contributing to the growing demand for hydrogen is new environmental regulations. Governments around the world are beginning to introduce regulations that call to limit the production of harmful emissions. Many of these regulations are targeting the transportation space, which is responsible for a significant portion of the emissions produced every year. In order to comply with these regulations, automakers are focusing more of their energy on producing clean vehicles. As such, fuel cells have become more popular among automakers.
Launch of fuel cell vehicles may help make hydrogen more attractive
According to the report, the introduction of fuel cell vehicles will also have an impact on the hydrogen fuel market. These vehicles will lead to a rise in demand for hydrogen, which will also lead to new infrastructure projects that aim to make hydrogen more accessible to those that would use it. In the coming years, the hydrogen fuel market is expected to see strong growth due to increasing demand for the fuel.