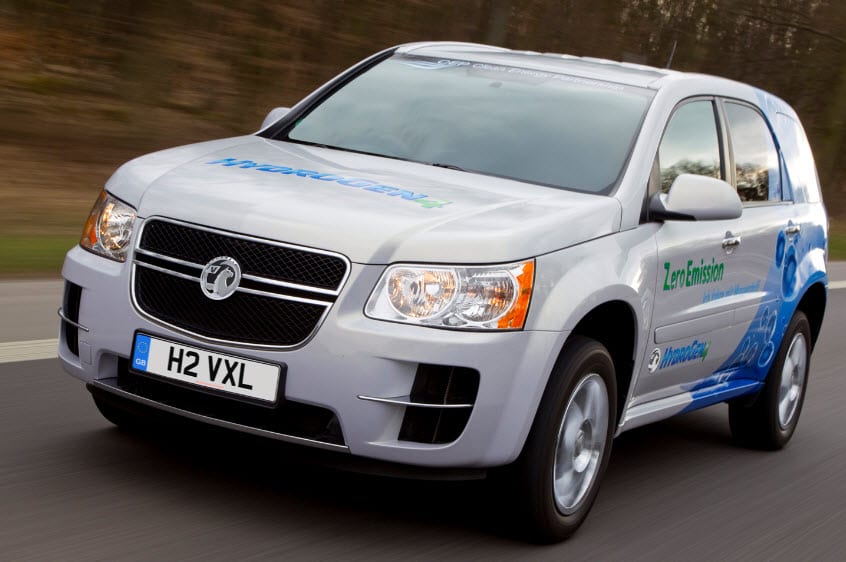 Hydrogen-powered car entered into annual racing challenge
August 14, 2012
GM throws Vauxhall into the RAC Future Car Challenge
General Motors is poised to be the first major car manufacturer to enter the third annual RAC Future Car Challenge, which will take place in the United Kingdom. GM will be entering the competition through its European Vauxhall division, which has developed the HydroGen4 hydrogen-powered car. The vehicle is equipped with a fuel cell that is expected to help it get high marks in the race, if not beat out the competition completely.
Hydrogen-powered car expected to do well in competition
The race embodies an approximately 63 mile journey that vehicles will have to make using as little fuel as possible. The event is meant to draw attention to efficient vehicles and those that make use of alternative energy. In past events, battery and hydrogen-powered vehicles have performed well. These vehicles will make the journey from Brighton to London, where they will be judged based on several factors, including fuel efficiency and performance. Though the event is only three years old, it has become one of the premier challenges for new vehicles and an effective way to draw attention to the uses of alternative energy in transportation.
HydroGen4 one of three vehicles entered into the challenge by Vauxhall
The HyrdoGen4 will be entered with two other Vauxhall vehicles: The Astra EcoFlex, a low-emissions diesel vehicle, and the Ampera, also known as the Volt in the U.S. Vauxhall is placing a great deal of emphasis on the entry of its hydrogen-powered vehicle, aiming to generate hype from the support that hydrogen fuel has been receiving recently. Because of the vehicle's highly efficient fuel cell, it is expected to perform well during the race in terms of fuel efficiency.
Automakers continue their development of battery and hydrogen-powered cars
The auto industry has become enamored with hydrogen fuel cells. Most of the world's major automakers are currently developing vehicles that make use of the technology. These vehicles will not replace those that make use of lithium-ion batteries, however, as these electric vehicles are still major focuses on the industry as a whole. The RAC Future Car Challenge will be held on November 3, 2012.
Related article(s) and resources:
http://www.hybridcars.com/news/ampera-compete-rac%E2%80%99s-future-car-challenge-49861.html