Hyundai delivers its fuel cell vehicle to Quebec
August 15, 2016
Automaker has delivered Quebec's first fuel cell vehicle
South Korean automaker Hyundai has delivered its first fuel cell vehicle to Quebec, Canada. The vehicle has been issued through its Canadian branch: Hyundai Auto Canada Corp. Previously, Hyundai's ix35, a vehicle equipped with a hydrogen fuel cell, was delivered to both British Columbia and Ontario. Quebec has become the third province to receive a fuel cell vehicle from Hyundai, but it will likely not be the last. The automaker has plans to commercialize its new vehicle more aggressively in the coming years.
Fuel cells continue to attract praise for their efficient nature and performance
Hyundai is among the first major automakers to launch a fuel cell vehicle. The automaker has managed to find some success with the vehicle, with the ix35 attracting praise from those using it. Fuel cell vehicles have quickly gained popularity due to their highly efficient nature and high performance. These vehicles do not produce harmful emissions, but are notorious for being more expensive than their conventional counterparts. Hyundai hopes to expose more consumers to fuel cell technology in an effort to attract more support for clean vehicles.
CEGR will be operating the new fuel cell vehicle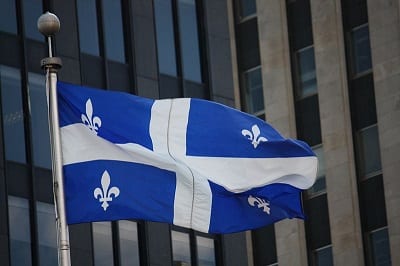 The ix35 from Hyundai has been delivered to the Centre de Gestion de l'Equipment Roulant (CGER) in Quebec. CEGR manages several vehicle fleets for provincial ministries. Acquiring the ix35 was accomplished through a partnership with the Hydrogen Research Institute of Tois-Rivieres. The institute will be responsible for providing the hydrogen fuel that will power the ix35. The vehicle will also serve as an opportunity to study fuel cell technology, which may help improve fuel cell vehicles in the coming years.
Hyundai intends to continue supporting hydrogen fuel cells well into the future
Hyundai recently unveiled plans to release a new fuel cell vehicle in 2018. This vehicle is expected to be showcased during the 2018 Winter Olympics, which is being held in South Korea. The automaker has been aggressively promoting fuel cell vehicles for some time and believes that hydrogen fuel cells have a very promising future in the transportation space.