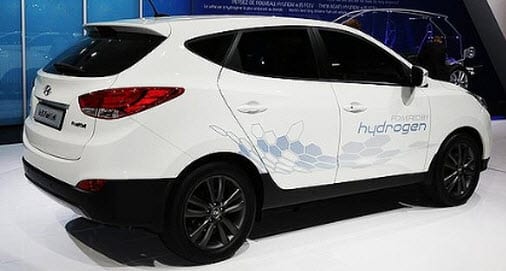 Hyundai flexes its muscles at the Paris Motor Show
October 1, 2012

Hyundai pulls back the curtain on new vehicles
South Korean automaker Hyundai has been making headlines recently in showing off its hydrogen-powered Tucson ix35 at the Paris Motor Show. The company has established one of the most powerful presences in the auto industry as far as clean transportation and hydrogen fuel go. Earlier this year, Hyundai announced that it expected to begin mass production of the Tucson ix35 by the end of 2012. At the Paris Motor Show, which began on September 29, Hyundai also announced its return to the World Rally Championship.
Automaker to make its return to the world of rallying
The World Rally Championship is a rallying series dating back to 1973. Hyundai, as well as other prestigious automakers, has participated in the event in the past, but dropped out and discontinued producing rallying cars. Now, the automaker is looking to rejoin the world of rallying with a new hatchback called the i20. Hyundai revealed the new i20 rally car at the Paris Motor Show, where it received a great deal of praise. This was not the only vehicle revealed by Hyundai at the show, however.
Hyundai shows off Next Generation i30
Hyundai has unveiled what it calls the Next Generation i30. This is a three-door vehicle which claims to be designed specifically for the roads in Europe. The vehicle includes a number of features that have come to be expected from Hyundai. The automaker has made an effort to ensure that the i30 will appeal to a wide range of consumers. While the i30 and i20 were able to generate some hype, Hyundai's Tucson ix35 stole the show, as it were.
Tucson ix35 manages to steal the show
Though the company announced earlier in the year its plans to mass produce the ix35, the Paris Motor Show represented a great opportunity to reach out to a massive audience. Hyundai has targeted Europe as a promising market for its new hydrogen-powered vehicle because of the quickly expanding hydrogen fuel infrastructure that many countries boast of. Hyundai has chosen the Paris Motor Show to draw attention to its future plans for its vehicles and what those plans could mean for the auto industry and the company itself.