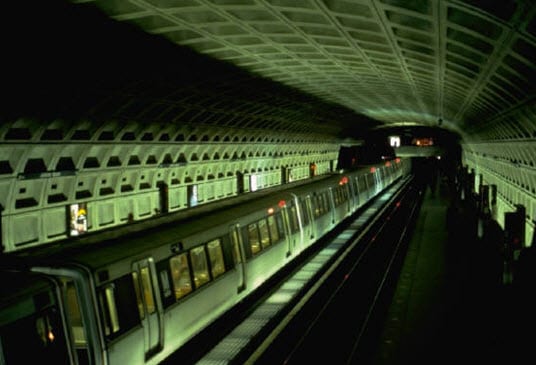 BOC Hymera fuel cell chosen by UK Network Rail
September 30, 2012
Network Rail approves use of BOC Hymera fuel cell
The BOC Group, a producer of industrial gases and developer of fuel cell technology, has received approval from the United Kingdom's Network Rail, operator of the country's railway infrastructure, to introduce its fuel cell technology into the railway network. BOC will be introducing its Hymera fuel cell to the network, which is expected to significantly cut down on emissions and reduce fuel costs associated with operating the country's trains. Network Rail's embracing of BOC's fuel cell technology represents part of the UK's continued efforts to make use of clean forms of energy.
Fuel cell well suited for remote locations
The Hymera fuel cell is capable of producing electricity through the combination of hydrogen and oxygen. Water vapor is emitted as a byproduct of this process, which is also completely silent. The capabilities of the Hymera fuel cell have proven attractive to Network Rail, which will be using the product for various purposes throughout the country's railway network. BOC notes that the Hymera fuel cell is ideally suited for use in remote locations and was designed with off-grid applications in mind.
Energy system will power electric equipment for a variety of purposes
The lightweight fuel cell is highly portable, even with the hydrogen fuel cylinders that accompany the product. This allows workers to take the fuel cell into a variety of environments and have access to electricity. The Hymera fuel cell will be able to power electrical equipment being used to build new railway structures or maintain those already in existence. BOC believes that the Hymera fuel cell will be able to eliminate Network Rail's reliance on conventional energy generators, which have proven to be highly unreliable in the past.
Hydrogen fuel cells continue to garner support
Hydrogen fuel cells are becoming more common throughout the world. Years ago, the energy systems were considered to be inefficient, cumbersome, and extremely expensive. Advances in fuel cell technology have made the energy systems more attractive and those interested in clean energy are beginning to see just how capable fuel cells really are. BOC expects fuel cells to continue growing in popularity in the United Kingdom and find uses with the country's official agencies.