Hyundai may bring hydrogen fuel cell vehicle to Northern California
August 6, 2015
Hyundai could expand the availability of its fuel cell vehicle
South Korean automaker Hyundai has plans to expand the availability of its new fuel cell vehicle, the ix35, to Northern California. The automaker sees promising opportunities in the market, despite complaints coming from those with fuel cell vehicles concerning the lack of a hydrogen fuel infrastructure. Currently, there are only three dealerships that offer the new fuel cell vehicle, all of which are in Southern California. Hyundai is now looking for additional dealer coverage that could bring the ix35 to the Bay Area.
Hydrogen fuel infrastructure is lacking in California
Relatively few people currently have fuel cell vehicles, with some driving Hyundai's ix35. These consumers have found it difficult to keep these vehicles fueled, however, as fueling stations have been inoperable. These drivers have issued their complaints with the lacking hydrogen fuel infrastructure, but automakers are not responsible for inoperable fueling stations, so they have few options when it comes to solving this problem. Several stations that are open to the public have been unable to provide consumers with the hydrogen that they need, which has dealt a blow to appeal of fuel cell vehicles.
Availability of fuel cell vehicles is limited to Southern California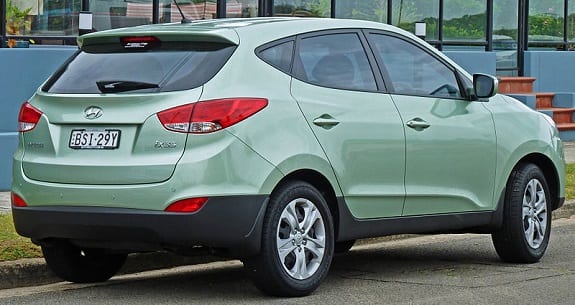 Overall, fuel cell vehicles have largely only been available in Southern California, as the state lacks a comprehensive hydrogen infrastructure. Disregarding the problems with existing fueling stations, there are simply too few fuel stations capable of providing hydrogen in Northern California. As such, the reach of fuel cell vehicles has been limited until infrastructure capacity is increased.
Automakers work to improve fuel cell technology and infrastructure
Fuel cell vehicles are still new to the market, with a small number of automakers actually developing such vehicles. These cars have yet to see widespread commercialization, as their relatively high cost and the lack of an appropriate infrastructure has limited their appeal to consumers. Automakers have begun investing in the development of new fueling stations in order to make these vehicles more attractive, but they are also working to make fuel cell vehicles less expensive.