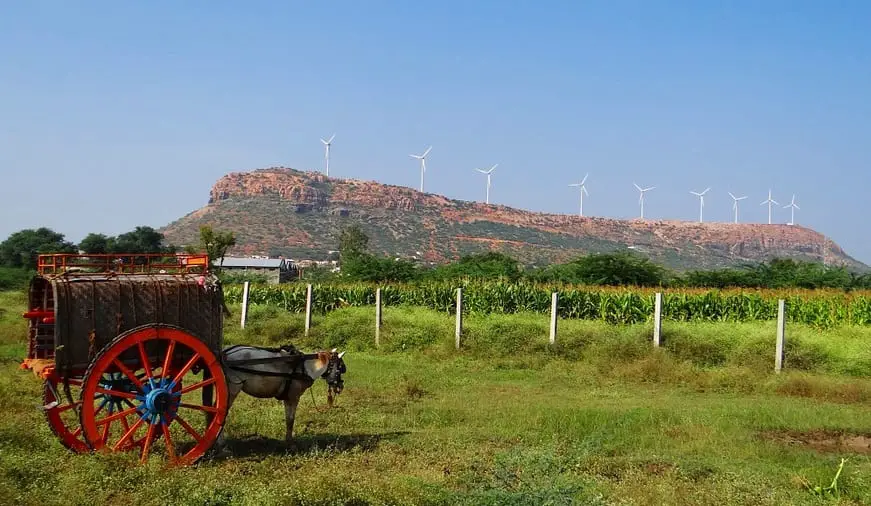 India seeks to increase wind energy capacity before the end of the year
October 19, 2017
Government plans to auction 4,500 MW of wind energy capacity
The Indian government is looking to fast track new wind energy projects. The government has announced plans to auction some 4,500 megawatts worth of wind projects within the next four months. This plan is part of the country's overarching efforts to upscale its wind energy capacity. The auction will be held by the Solar Energy Corporation of India. Despite the organization's name, it has involvement in various forms of renewable energy, particularly wind power.
Auctions for new projects will be held over the next four months
Approximately 1,500 megawatts of wind projects will be auctioned this month alone. In December, another 1,500 megawatts of projects will be auctioned, with yet more capacity being auctioned off in February of next year. The government is looking to aggressively increase wind energy capacity due to relatively modest capacity increases seen earlier in the year. The auctions will likely attract the attention of many energy develops, some of whom see India as a very attractive market for clean power projects.
Wind power is facing some financial challenges in India
India's wind energy sector is beginning to face some serious challenges. The development of some new wind projects has slowed considerably in recent months. This has led to a rise in the cost of wind technologies and a decrease in tariffs offered by the Indian government. The government is hoping to increase activity in the wind sector by auctioning off new capacity. Even if the government succeeds in this effort, tariffs provided by the government are likely to continue decreasing over the coming months.
Government has aggressive plans for renewable energy
India is currently home to one of the fastest growing clean energy markets in the world. Renewable energy accounts for approximately 17.5% of all electricity generated within the country currently. India intends to have 175 gigawatts of renewable power capacity installed and operational by 2022. The majority of this capacity will come from solar projects, with some 60 megawatts of capacity coming from wind energy systems.