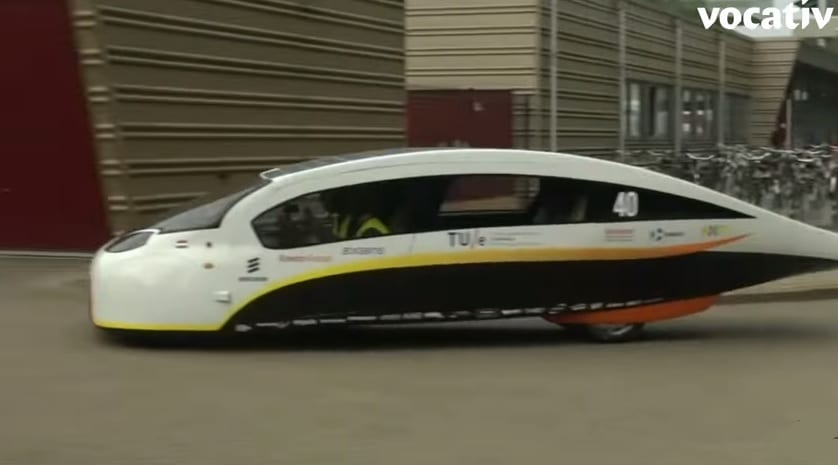 New car using solar energy wins praise at the World Solar Challenge
October 19, 2017
Solar-powered car attracts major support at annual event
A new family car has won significant praise during the World Solar Challenge in Australia this year. The challenge is held to highlight the use of solar energy. Some 41 vehicles, all equipped with photovoltaic technology, were brought to the event, where they competed in a 1,860 mile trek. One vehicle, in particular, won the competition for the third consecutive time. One vehicle from Dutch company Eindhoven won crowd support, however, with many heralding the company's vehicle as the future of transportation.
Family car has helped raise the bar for other clean vehicles
Eindhoven's family car is called the Stella Vie. The vehicle was developed around its use of solar energy, with its design taking into account the practicality and energy efficiency of its systems. The Stella Vie completed the competition at the World Solar Challenge while transporting five people. While the vehicle did not win the overall competition, it did finish the race and set a higher standard for the performance of clean vehicles.

Solar energy and transportation are beginning to merge
Using solar energy to power vehicles has been a relatively popular concept for several years. Many major automakers have experimented with using solar panels to power clean vehicles, but none have produced a commercial model as of yet. Solar-powered cars are typically a subject of focus for universities and corporations interested in participating in events like the World Solar Challenge. These parties have helped showcase how solar energy can be used in the transportation space. Whether or not this form of clean power has a future in the transportation sector, however, is unclear.
Organizations have managed to help bring solar energy to the transportation space
Organizations throughout the world brought solar-powered vehicles to the World Solar Challenge. Of these, vehicles from Germany, Australia, Hong Kong, Taiwan, and the United States managed to complete the racing competition of the event. This competition has brought more attention to the solar energy space and how clean power and new technology can be used to develop a new generation of clean vehicles.