Kalibrate releases analysis of California hydrogen fuel infrastructure
June 9, 2015
New analysis aims to provide better understanding of California's infrastructure needs
Kalibrate, a leading providing of fueling services, has released its first analysis of California's hydrogen fuel infrastructure to the National Renewable Energy Laboratory. California has been working to establish a fuel infrastructure capable of supporting the adoption of fuel cell vehicles, but doing so has been a complicated endeavor. The lack of existing fueling stations provides limited access to data, so Kalibrate made use of its fuel network planning experience to determine the best way to build new fueling stations and where these stations should be located.
Existing fueling stations could be converted to supply hydrogen fuel to drivers with fuel cell vehicles
The analysis has identified more than 30,000 locations throughout the California that could be home to hydrogen fuel stations. Notably, existing fuel stations, which offer gasoline and diesel, are considered to be ideal homes for hydrogen fuel. These stations can be converted to supply hydrogen, which would be a more economical way of establishing the infrastructure needed to support fuel cell vehicles. Building new hydrogen fuel stations can be expensive, which has slowed the development of a working infrastructure.
There may be fueling network gaps in California's current infrastructure plan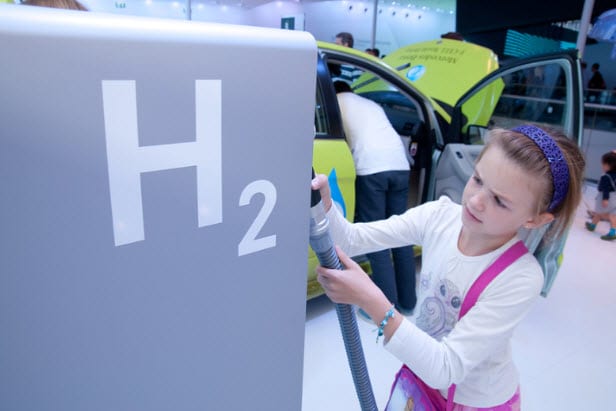 There are currently 11 hydrogen fuel stations in California, with another 38 under development. The Kalibrate analysis has offered information about how to make the most effective fueling network, as there were network gaps in California's infrastructure plan. Network gaps would make it more difficult for drivers of fuel cell vehicles to find the fuel that they need.
California intends to become a leader in the clean transportation market
Building a comprehensive hydrogen fuel infrastructure has become a priority for California. The state has long been a supporter of renewable energy and intends to become a leading clean transportation market. Fuel cell vehicles have yet to see widespread release, but automakers have plans to release these vehicles in the coming years. Fuel cell vehicles will need infrastructure support if they want to find success among consumers interested in clean transportation.