Kering and H&M partner for innovative textile recycling technology project
April 6, 2015
The two companies have teamed up with Worn Again to recycle materials from old clothing.
In order to meet the global demand for polyester and cotton production, and to also keep tons of unwanted clothing out of landfills, Swedish retailer H&M and French luxury goods holding company Kering, along with textile innovators Worn Again, have recently announced that they will be testing an innovative fiber recycling technology that works by separating and extracting cotton and other materials from old clothes.
Until now, there was no way to extract and recycle the different fibers in textiles.
The reason why this new "textile-to-textile, chemical recycling technology" is so innovative is before its existence, there was no other technology that could chemically extract the various fibers in clothing to recycle them. This resulted in tons of unwanted clothes being dumped in landfills.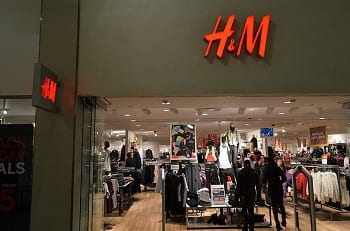 Although the textile recycling technology is still being developed, once it is fully operational, it has been designed to separate and remove cotton and polyester from old garments. Once extracted, this recycled material can then be re-spun into new yarn and be used to make new garments. In essence, this technology makes it possible to expand the life of many textiles, so fewer of them end up in landfills.
The textile recycling technology will help to make for a "greener" fashion industry.
There is a growing demand for polyester filament and cotton fiber production. In fact, this demand is expected to increase from the estimated 65 million tons from last year, to 90 million tons by 2020.
The ground-breaking recycling process will not only be a solution to the problem of removing dies from polyester and cotton and separating mixed fiber garments, but is a far greener source of raw materials for new textiles.
Anna Gedda, the head of sustainability at H&M, said that "In the long run this can change the way fashion is made and massively reduce the need for extracting virgin resources from our planet." Gedda added that "it brings us closer to our goal of creating fashion in a circular model."
Once the recycling technology is ready to go, the first planned step is for its commercial viability to be tested by H&M and Puma (a Kering sports brand).