Largest U.S. geothermal energy community to be constructed in Kentucky
February 3, 2015
Norton Commons announced the construction of the biggest geothermal residential community in America.
The 600-acre development of more than 850 single-family homes and 50 businesses in northeast Jefferson County in Louisville, Kentucky, known as Norton Commons, recently announced its plans to build what it says will be the biggest 100% geothermal energy residential community in the United Sates.
Geothermal heating and cooling will be constructed inside Norton Commons' North Village community.
Eventually, the North Village community will have around 1,800 lots. The 100% geothermal residential community will provide homeowners with notable energy savings and will be friendlier for the environment. It will also provide residents with better comfort, maximize space, and lower the noise of outdoor units. The creation of the renewable energy community is part of Norton Commons' goal to offer its residents with "More Life Per Square Foot".
Charles A. Osborn III, Norton Commons' managing director, said that "Introducing geothermal heating and cooling to our North Village development will allow our homeowners to improve the indoor and outdoor comfort of their homes at significant energy savings." He added that the renewable heating and cooling system is a "natural fit for Norton Commons" as they are continuously seeking to provide their residents "with the ultimate lifestyle experience and all the classic conveniences of a mixed-use community."
The geothermal energy neighbourhood will soon be under development.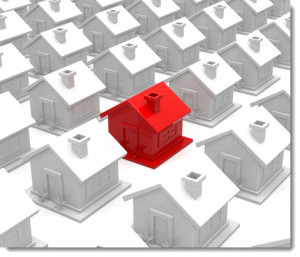 There are no homes yet built in the North Village community. Drilling for the underground geothermal fields will start this week on the first 50 lots. The drilling of an addition 75 lots will take place later on in the spring. The water-source and geothermal heat pumps will be provided to the new development by manufacturer's distributor Corken Steel Product Company.
The way the system will work is pipes (geothermal loops) will be installed underground. These pipes will collect heat from the earth and heat pumps will be placed in each home in the community. As a result, outdoor air-conditioning units will not be needed.
Although North Village will not be the first homes in Norton Commons to have geothermal units, it will be the first full community in the development that utilizes geothermal energy technology.