Lexus may reveal a new hydrogen fuel cell car
August 14, 2015
Lexus to showcase new iteration of its flagship vehicle at upcoming event later this year
Lexus has plans to reveal the new generation of its flagship vehicle, the LS, at the upcoming Tokyo Motor Show. There are rumors that suggest that the latest iteration of the LS may be powered by hydrogen fuel cells. These rumors follow revelations that Lexus has been testing fuel cell technology for its parent company, Toyota. Such tests may have influenced the development of Toyota's Mirai, the automaker's first mass production fuel cell vehicle.
One LS variant may be powered by hydrogen fuel
The new LS will have two different powertrains, with one being completely hybridized. This version of the LS may make use of a hydrogen fuel cell, which will generate some of the electricity that the vehicle will need to operate. The vehicle may also use batteries, which remain quite popular within the auto industry for those that are interested in clean transportation. Neither Lexus nor Toyota has yet announced whether or not fuel cells will be used in the future iterations of the LS vehicle.
Toyota continues to promote fuel cells for transportation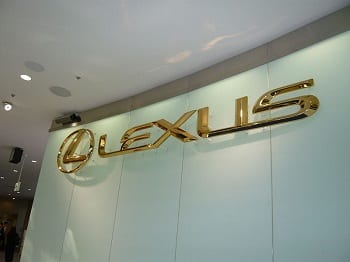 Toyota is currently one of the very few automakers that has brought a fuel cell vehicle to the market. The company is considered to be at the forefront of the industry when it comes to standardizing hydrogen fuel cells. The company has played a major role in bringing attention to fuel cells and how they can be used in the transportation space and the company may direct Lexus to develop a fuel cell vehicle by 2017.
Fuel cells still have challenges to overcome before reaching commercialization
Fuel cell vehicles are still a long way from commercialization. These vehicles currently do not have the support of a comprehensive hydrogen fuel infrastructure, which has limited their appeal to consumers. The high cost of fuel cells may also discourage consumers from purchasing fuel cell vehicles. Toyota has managed to reduce the cost of fuel cell vehicles to some degree, but others have yet to find ways to do so.