Nebraska solar energy sector set to quintuple in capacity this year
June 2, 2016
State's first commercial solar project is taking form in Lincoln
Solar power is beginning to establish a foothold in Nebraska. The state has shown interest in clean energy for some time, but the expansion of renewable power systems has been relatively slow when compared to what is being seen in other states. Now, however, Nebraska's solar capacity is expected to quintuple this year, with the state's first commercial solar energy system expected to come online later next month.
New energy system will expand state's solar capacity by a significant margin
More than 15,000 solar panels are being installed on a 20-acre site in Lincoln, Nebraska. The new energy system will be the largest commercial solar project that Nebraska has seen to date. The new energy system is expected to significantly increase the state's solar capacity, allowing homeowners and other energy consumers to move away from fossil-fuels and become more environmentally friendly. Development of the solar energy system has progressed well, and the system is expected to begin producing electrical power in late June.
Solar power has grown slowly in Nebraska in the past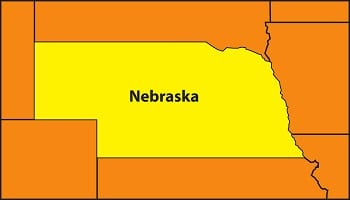 At the beginning of this year, Nebraska had only 1 megawatt of solar capacity, which is enough to power approximately 250 average homes. The Solar Energy Industries Association ranked Nebraska 48th in terms of overall solar capacity. The Nebraska solar energy sector has experienced some challenges in the past, with the state showing more support for other forms of clean power, such as wind energy. Notably, Nebraska's relatively low population, when compared to states like California and Texas, may be one of the reasons that solar power adoption has been slow, particularly in the residential space.
Developers may be able to take advantage of new market opportunities in Nebraska
The Nebraska solar energy market is expected to see strong growth in the coming years. The state is becoming more invested in clean energy of all kinds, and has begun showing more support for solar power specifically. As this support grows, solar developers will likely bring more commercial-scale projects to the state in order to take advantage of new incentives and emerging market opportunities.