Iowa solar energy is encountering new challenges
June 1, 2016
New issues are emerging that could affect the solar market in Iowa
The Iowa solar energy sector is experiencing new challenges  with utilities looking to charge consumers more for the solar power they use. Solar power has been growing quickly throughout the state thanks to government incentives and special offers coming from solar developers. In Washington County alone, some 88 solar projects were taking form between 2012 and 2014, with most of these energy systems now generating electrical power for consumption.
Companies are showing more interest in solar power
With the cost of photovoltaic technology falling, more consumers and businesses are beginning to show interest in solar energy. Businesses believe that solar power can lead to new financial opportunities and allow them to save money on energy expenditures. Homeowners see solar power as a way to become more environmentally friendly and have the opportunity to spend less on electricity. While utilities are eager to expand the availability of solar power, they also want consumers to pay more for these kinds of energy systems in order to create a balance in the Iowa solar energy market.
Utilities seek to address pricing concerns in the solar market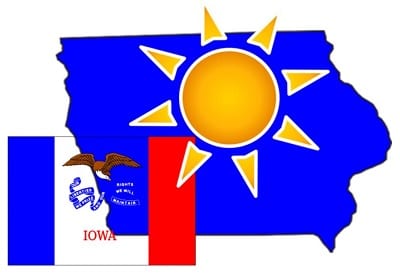 Alliant Energy and MidAmerican Energy have expressed concerns regarding the state's net metering program. Net metering allows those using solar power systems to receive credits for the surplus energy they generate. Utilities suggest that consumers without solar power systems are now paying more for the electricity they use. The full retail credit that solar customers are given is higher than the cost that utilities face when generating power, which has created some financial concerns for companies.
Residential solar customers may soon be re-classified
Utilities intend to ensure that energy pricing is fair for all customers. According to state law, however, regulated utilities are not able to discriminate between customers. As such, homeowners with solar power systems cannot be treated differently than those without such energy systems. In order to overcome this issue and introduce fairer pricing policies, utilities aim to classify solar customers as a different sort of customer, which will allow utilities to treat these customers any way they want.