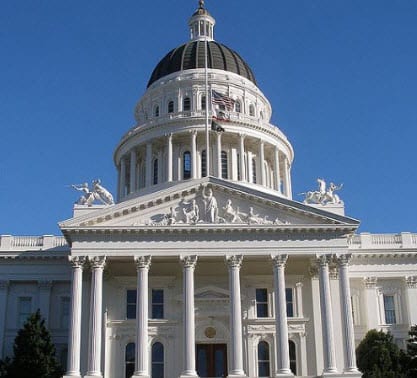 New clean energy bill in California could have profound economic impact
June 8, 2012
 
Clean energy begins to attract attention for its economic effects
Alternative energy is beginning to become an economic issue rather than one of politics or environmentalism. Clean energy has been growing in attraction because of the possible benefits it can bring to adopters. In California, the economic implications of alternative energy have begun to garner more attention among lawmakers. The state is now considering a new law concerning solar energy that could have a profound economic impact. The law, known as Senate Bill 843, has yet to generate much hype amongst voters due to its relatively unknown status.
Bill could create thousands of laws through the promotion of solar energy and investments
If the bill were successfully passed into law, it would create more than 12,000 jobs in California. These jobs would be construction related, as the bill would increase the demand for solar energy installations and power plants throughout the state. The bill itself is designed to provide consumers with expanded access to alternative energy by encouraging investments from the private sector to help bolster the state's clean energy sector. California's clean energy sector has been the fastest growing economic force in the state recently.
Legislation expected to open up new revenue stream for the state
Senate Bill 843 would also generate more than $230 million in tax revenues, mostly due to the sales tax associated with clean energy systems and their installation. This revenue has been highlighted as a key benefit to the prospective law as it would provide California with a new source of revenue, which is sorely needed as the state struggles to recover from the effects of a troublesome economy. The bill is also expected to generate $7.5 billion in economic output overall.
California continues to show support for clean energy
California's love for clean energy is no secret. The state has long championed clean energy in its various forms, but has only recently begun highlighting the economic implications of the energy. Senate Bill 843 must still makes its way through the state's legislative process, but if it is successful, it could bring alternative energy economics to the forefront of the minds of consumers and lawmakers throughout the country.