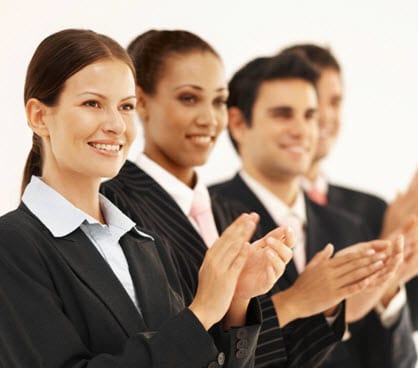 Hydrogenics honored with Sir William Grove Award from International Association for Hydrogen Energy
June 8, 2012
Company honored for its innovative work with hydrogen fuel cells
Hydrogenics, a developer of hydrogen production and fuel cell technologies, has announced that it has received a prestigious award from the International Association for Hydrogen Energy (IAHE). The IAHE has singled out the company for its innovative work in electrochemistry as it pertains to hydrogen fuel cells and electrolysis. Hydrogenics has been awarded the IAHE's 2012 Sir William Grove Award, which is given to companies to recognize their leadership in developing technologies that promote hydrogen fuel cells as a leading source of clean and renewable energy.
Award expected to bring more attention to company's work
Hydrogenics CEO Daryl Wilson claims that the IAHE award represents a great deal of support for the company's efforts to advance hydrogen fuel cells. The award is likely to bring more international attention to Hydrogenics, which will likely present the company with new businesses opportunities. According to Wilson, hydrogen is the best alternative to fossil-fuels that is currently available. Hydrogenics plans to demonstrate how hydrogen fuel cells can be used to spur a shift in power in the energy sector.
Hydrogenics making strides to solve the problems facing hydrogen fuel cells
Hydrogen fuel cells have long been the subject of criticisms concerning efficiency and affordability.  Companies like Hydrogenics have been working to remedy the

se problems, but the process have proven to be slow going. Thus far, Hydrogenics has shown a knack for developing innovative technologies that have made hydrogen fuel cells more viable for commercial and industrial use. If the company's efforts are continually met with success, hydrogen fuel cells may quickly become one of the dominant forms of alternative energy.
Award presented during the World Hydrogen Energy Conference
The Sir William Grove Award is issued every two years, a tradition the IAHE has held to since the introduction of the award in 1998. The award is issued through the organization's International Awards Committee, which is comprised of leading hydrogen energy scientists from all over the globe. This year's award was presented to Hydrogenics during the World Hydrogen Energy Conference in Canada.