New recycling technology could transform CO2 waste into useful chemicals
February 17, 2016
Instead of only capturing and storing carbon dioxide, new tech could recycle it into something useable.
Carbon dioxide (CO2) is believed to be the primary cause behind global warming. One of the methods employed to help control the problem is capturing waste carbon dioxide from manufacturing sites and industrial plants and storing it deep beneath the ground. However, American scientist, Emily Cole, has found a better way to deal with the waste and has developed a recycling technology that can convert waste CO2 into a chemical that can be used to create consumer products, reported CNN Money.
Cole's company is the first to develop a catalyst to make chemicals out of CO2.
Cole is the chief science officer and co-founder of Liquid Light, an innovative startup, established in 2009, that is pioneering a process designed to capture waste carbon dioxide gas and recycle it, converting it into a chemical that will be of value and generate revenue.
Liquid Light, which now consists of a team of 12 individuals, is the first company that has created a catalyst – which consists of a mixture of water, sunlight, electricity and other chemicals – to make liquid fuels and industrial chemicals, such as ethylene glycol and glycolic acid.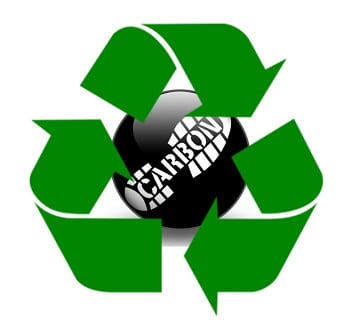 The chemicals it makes could be used to replace petroleum in consumer products, such as antifreeze, carpets, plastic bottles, facial creams and other products that use oil.
This recycling technology has many benefits.
This new technology offers many advantages. Cole explains that "We reduce our dependence on petroleum, which is not renewable," adding, "We make these products with lower carbon dioxide emissions and we can possibly lower the production costs."
Cole's dream is to commercialize the tech and reduce oil dependency.
Many big companies have already shown an interest in Liquid Light, particularly Coca Cola, which partnered with the startup, last year, to help speed up the commercialization of the carbon recycling technology. The tech could be particularly beneficial to Coca Cola because it could help lower the company's production cost of mono-ethylene glycol, which is required to make the soda giant's plant-based PET plastic bottles.
If all goes according to plan, Liquid Light hopes to pilot the recycling technology in 2017 and, from there, license it for commercial use.