New solar energy systems coming to Mississippi
November 12, 2015
State approves development of three new solar farms
Three solar energy systems are set to be built in Mississippi. These energy systems have been approved by the Public Service Commission and, once completed, they will be generating electrical power that will be used by Mississippi Power. Altogether, the solar farms being built in the state will cost approximately $208 million to develop. The new energy systems may help bolster the state's solar energy capacity, reducing its reliance on fossil-fuels and making it more environmentally friendly.
Three solar farms will generate enough energy to power 15,500 homes in the state
The solar energy systems will produce enough electricity to power approximately 15,500 average homes annually. This energy will be distributed through Mississippi Power, which currently serves some 186,000 consumers in 23 counties throughout the state. The smallest of the three solar energy systems being built in the state will be located at the Seabee Base in Gulfport. Hannah Solar will be developing this solar farm, which will be comprised of more than 18,500 solar panels.
State continues to embrace renewable energy, showing strong support for solar power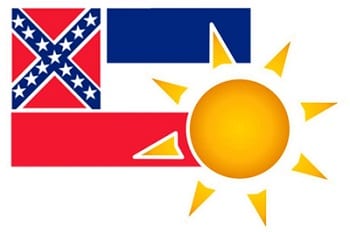 Mississippi has been working to embrace renewable energy more aggressively in recent years, though the state is expected to be heavily reliant on fossil-fuels for some time yet. Solar energy has attracted particularly strong support in the state, which has helped the solar market grow considerably. Several energy developers are beginning to come to the state to take advantage of modest tax incentives, both from the state and federal governments.
Solar energy continues to thrive in the US due to federal tax credit, but reduction of tax credit may slow growth in the future
Notably, solar energy has been growing throughout the United States over the past few years, largely due to the 30% tax credit being offered by the federal government. This tax credit has helped accelerate the adoption of solar power throughout the country, but the growth of the solar market is expected to slow considerably at the end of 2016. This is when the federal tax credit will be reduced from 30% to 10%.