New waste to energy plant to power 17,000 homes
March 23, 2015
A multi-million pound waste wood gasification project has been approved in the UK.
MWH Treatment recently announced that it has received the green light to develop, build, operate, and maintain a £51.6 million ($76 million) waste to energy plant (W2E) in Northamptonshire, based at Pebble Hall Farm, located just outside of Market Harborough, advancing the UK's waste-to-energy sector another step forward.
The plant is on track to launch in 2017.
The Welland Bio Power Plant waste wood gasification project is expected to be fully operational by March 2017. It will provide clean power to approximately 17,000 homes. The energy from waste plant will be powered using an estimated 60,000 tons of waste wood annually. The wood will be supplied by a local firm, Welland Waste Management Limited.
The waste to energy project will also create jobs in addition to lowering CO2 emissions.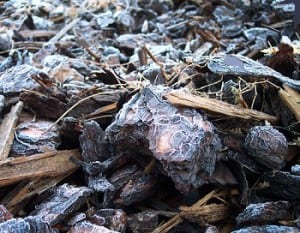 White it is estimated that the plant will save more than a million tons of carbon emission throughout the duration of its lifetime, aside from its environmental benefits, an estimated 100 construction jobs and 19 full-time jobs are expected to result from the project.
MWH operations director, Ian Million, said that the new waste to energy plant "signals that the UK is looking towards more energy from waste solutions." Million added that "As well as producing clean, renewable energy, this project will also ensure local jobs as well as supporting local business." He also said that MWH has several similar projects in the works "and this gives us a great deal of confidence for the future."
MWH Treatment will also be building and running the Birmingham Bio Power Plant at Tyseley, which is set to begin operation in early 2016.
Although local residents are opposed to the 2017 scheduled plant being built at Pebble Hall Farm, the planning permission for the plant was granted last year. Furthermore, those who are in support of the plant say that emerging gasification technologies, like those that will be used in the waste wood gasification facility, are more efficient and significantly cleaner than traditional W2E incinerators.
The UK waste to energy project has been developed by Cogen (formerly Carbonarius), and Balfour Beatty together with investment partners Noy Infrastructure and Energy Investment Fund and Equitix MA Infrastructure Fund.