Pennsylvania has a new plan for solar energy
November 4, 2016
Governor announces new initiative to support solar energy in Pennsylvania
Pennsylvania Governor Tom Wolf has plans to boost solar energy production in his state, hoping to increase sales and generate additional revenue. The Governor plans to launch a new initiative at the beginning of 2017, but will be meeting with other government officials, businesses, and environmental experts before it can be fully enacted. Through the new initiative, several renewable energy groups and government organizations will meet throughout 2017 in an effort to find the most efficient and effective way to increase solar energy production in the state.
Initiative aims to reduce reliance on old forms of energy
The initiative is meant to reduce Pennsylvania's reliance on fossil-fuels and cut down on emissions. It will also give residents of the state more options when it comes to deciding where they want to receive their power. According to Governor Wolf, the adoption of renewable energy and low-emission fuels, such as natural gas, will help mitigate the impact of climate change in the future. This is an idea shared by many other officials throughout the United States. These officials are hoping to support the growth of renewable power, and solar energy in particular, in order to address environmental issues.
Solar energy is gaining ground in Pennsylvania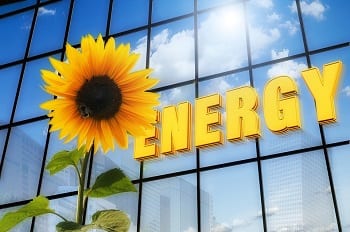 Solar energy has long struggled to find a foothold in Pennsylvania, but the growing support that this form of clean power has been receiving recently is beginning to change this. Solar developers in the state have been benefiting from this increased support, with new and promising projects being developed in the coming years. Solar energy still has a long way to go in Pennsylvania, but if Governor Wolf's initiative is successful, the state may become a leading solar energy market.
Department of Energy is showing more support for solar energy in Pennsylvania
The new initiative will receive financial support from the Department of Energy. The federal agency will provide $550,000 for the project. The ultimate goal of the initiative is to accelerate the growth of Pennsylvania's solar energy market. If successful, the initiative aims to increase solar production and the revenue generated by the solar energy market by 10% by 2030.