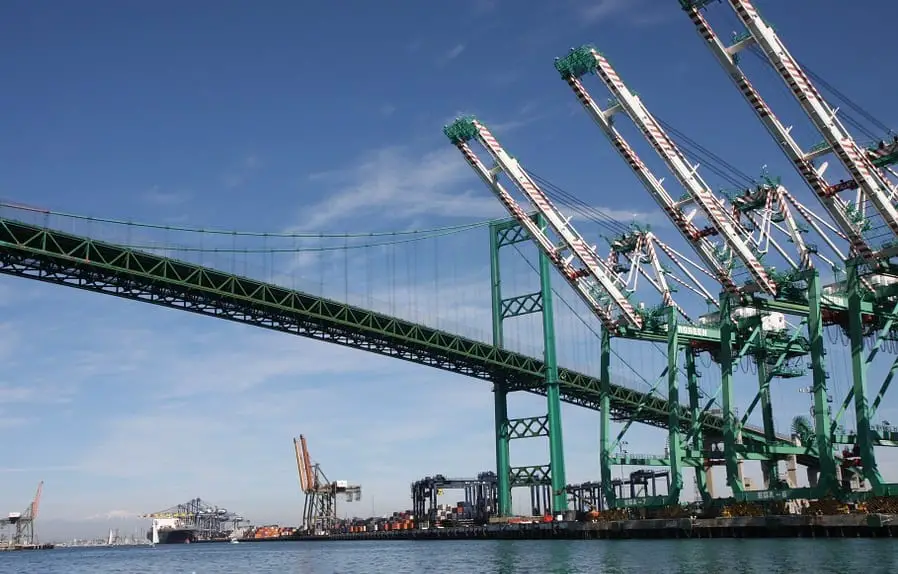 POLA preliminary awarded Hydrogen fuel cell freight project
September 20, 2018
Port of Los Angeles (POLA) to launch zero emissions hydrogen project
The Port of Los Angeles has been preliminary awarded $41 million from the California Air Resources Board (CARB) for a hydrogen fuel cell freight project, better known as the ZANZEFF (Zero-Emission and Near Zero-Emission Freight Facilities) project.
The initiative will help to significantly reduce emissions.
The ZANZEFF project provides a large-scale "shore to shore" plan and a hydrogen fuel-cell-electric technology framework for freight facilities to structure operations for the movement of future goods, according to an official Toyota press release.
The hydrogen fuel cell freight project, which has been proposed with support from Toyota, Shell and Kenworth, will reportedly help in reducing 465 metric tons of Greenhouse Gas emissions and 0.72 weighted tons of NOx, PM10 and ROG. The total cost of the project for this first phase is $82.5 million with partners providing 50.2% or $41.4 million in match funds.
The hydrogen fuel cell freight project in multiple phases.
The Port of Lost Angeles is the global maritime leader when it comes to zero emission and near-zero emission technology. This makes it an ideal place for the ZANZEFF project. It intends to develop the project in various phases. Initiatives will occur in Southern California, Merced Country and the Central Coast Area. This first phase is designed to both lower emissions in disadvantaged communities as well as move toward a new class of goods movement vehicles.
Some of the many phases include:
• Ten new zero-emission hydrogen fuel-cell-electric Class 8 on-road trucks on the Kenworth T680 platform.
• Two new large capacity heavy-duty hydrogen stations developed by Shell in Wilmington and Ontario, California. Together these stations will provide over 1 ton of 100% renewable hydrogen per day.
• Expanded use of zero-emissions tech in warehouse and off-road equipment, including the first two emission-free yard tractors and expanded uses of emission-free forklifts.
"The Port of Los Angeles is showing the world that we don't need to choose between environmental stewardship and economic growth — and this funding will help put zero emissions goods movement within our reach," said Los Angeles Mayor Eric Garcetti, in the press release.
"I am grateful to CARB for this investment in America's Port, as we continue to lead the drive toward a more sustainable future."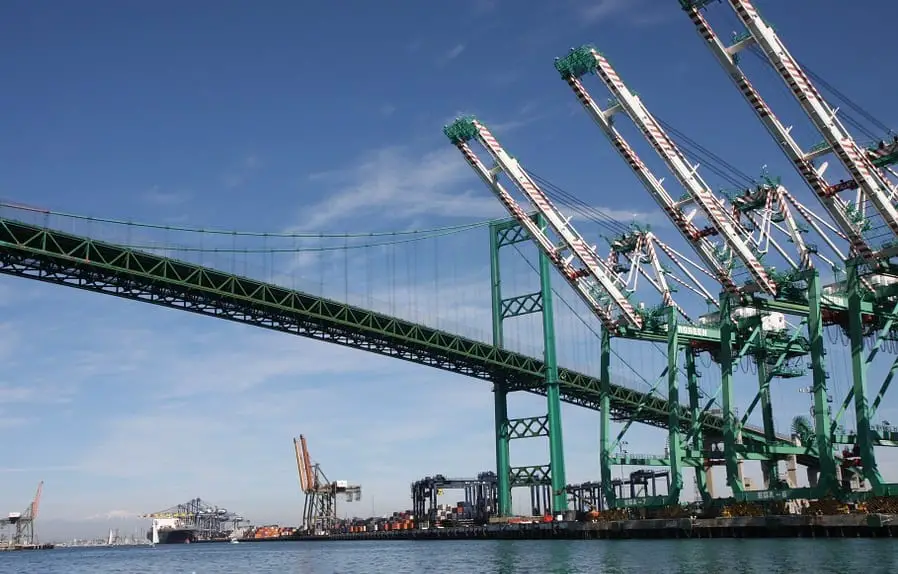 The port of Los Angeles is the premier port in the United States and is committed to developing sustainable and innovatively strategic operations, such as this hydrogen fuel cell freight project, to benefit both South California's economy and quality of life.