Renewable energy adoption creates turbulence in Germany
February 14, 2014
Germany's energy transition is an expensive endeavor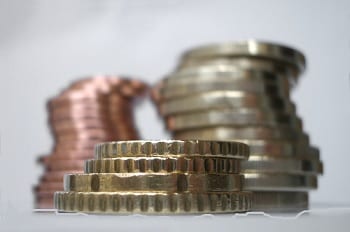 Germany has been undergoing an energy transition in recent years, called Energiewende. The initiative calls for the country to make more aggressive use of renewable energy and forsake fossil-fuels. The transition away from fossil-fuels has been somewhat turbulent. While the German government believes that embracing renewable energy will be a benefit for the economy in the long run, the upfront costs associated with its adoption are staggering. Germany's focus on clean power may be doing considerable damage to the country's economy.
Germany aims to receive no less than 80% of its electricity from renewable sources by 2050
According to Germany's Energiewende, approximately 35% of the country's gross electricity production will come from renewable sources by 2020. This will be increase to 50% in 2030 and reach 80% in 2050. Currently, some 23.4% of Germany's electricity production comes from renewable sources, up from the 6.6% that was recorded in 2000. Embracing renewable energy has become quite expensive for the country as it has had to modernize its energy infrastructure while also investing heavily in the development of new technologies.
Wind and solar prove to be an expensive focus
Germany has based much of its energy transition on the capabilities of wind and solar power. Germany has limited space that would be considered viable for onshore wind farms and developing offshore wind energy systems is both expensive and time consuming. Much of Germany's focus, therefore, has been situated on solar energy. The country was once home to the most ambitious solar feed-in tariff in the world, which helped promote the adoption of solar power among homeowners. The feed-in tariff was so successful that it threatened the financial stability of the government, leading Germany to significantly reduce the tariff.
Consumers are paying more for electrical power
As Germany continues to focus on renewable energy, the cost of clean technology is beginning to take a toll. In many cases, energy utilities are selling electricity derived from renewable sources at a loss while government subsidies are being used to support the development of new and more efficient clean technology that may take several decades to develop. In order to offset the financial blow dealt by renewable power, energy rates for homeowners has been rising steadily, making clean power more expensive for consumers.