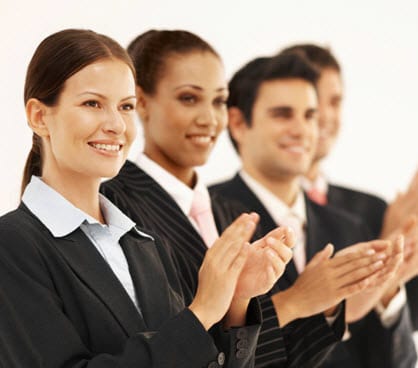 Renewable energy becoming popular with multinational companies
May 8, 2013

Large companies show support for renewable energy
As renewable energy begins gaining significant momentum with governments around the world, interest in clean power among large businesses is beginning to peak. In the past, renewable energy had been entirely related to the concept of environmentalism. This concept has a somewhat controversial history, but has become a mainstream form of advocacy that considers climate change to be a significant danger. This concern is growing among governments, many of whom are embracing renewable energy in an attempt to mitigate or avoid the impact of climate change. Others, however, are doing so for purely economic reasons. The economics behind clean power are proving very attractive to large businesses.
Dutch businesses show favor for solar energy
A growing number of multinational businesses are beginning to embrace renewable energy. This is the case for many of these companies headquartered in the Netherlands. The Wieckse Witte-Brewery, which is owned by Heineken, is one of the companies that have taken on renewable energy. IKEA has also been working to introduce clean power systems into its stores, showing a particular interest in solar energy. Oskomera Solar Power Solutions, the largest supplier of solar energy products in the Netherlands, notes that it has been receiving a great deal of interest from large companies located throughout the country.
Renewable energy could be an economic boon for some
Increased interest from large companies is being linked to the potential for significant energy savings. Solar energy has emerged as one of the most favored forms of renewable energy in the Netherlands. While clean energy systems are coupled with high initial costs, large businesses can manage these costs more effectively than others, making them more likely to show strong support for renewable energy. Beyond the Netherlands, large companies are beginning to feel pressure from governments that are imposing emissions regulations, requiring businesses to find ways to limit the emissions they produce. Renewable energy has thus become a major focus for many businesses.
Renewable energy sector could benefit from patronage of large businesses
Multinational companies have enough financial clout to aid in the expansion of renewable energy. Because of the size of such companies, they are likely to invest more in clean energy systems in order to ensure that their needs are met. As such, these companies represent promising opportunities to the renewable energy field, which has struggled with commercialization for several years.