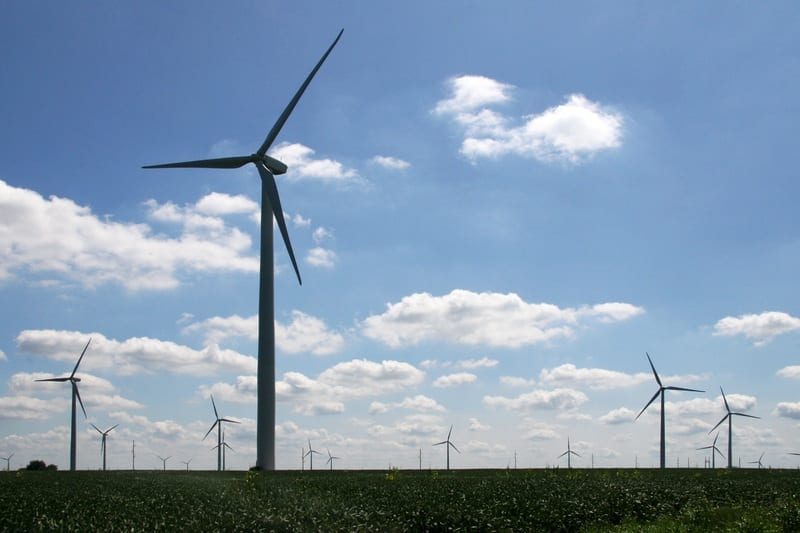 General Electric to test new wind energy system in the Netherlands
May 6, 2013

GE aims to make wind energy more efficient
General Electric has taken a strong interest in renewable energy, specifically wind energy. The company has been developing wind turbines in order to tap into the burgeoning wind energy market. Thus far, General Electric has found significant success in this endeavor and the company's technologies have aided the expansion of the adoption of wind energy around the world. Now, General Electric has announced that it will begin testing a new prototype wind turbine, which it is calling the world's most efficient wind energy system.
New turbine billed as the most efficient of its kind in the world
The new wind turbine will be put to the test in Wieringermeer, Netherlands. The Netherlands have become a hub for wind energy activity, largely due to the support renewable energy has received from the Dutch government. The wind turbine is tentatively called the 2.5-120 and is designed to tap into the power of the Industrial Internet, using online resources to analyze thousands of data points in order to ensure that the wind turbine can operate at optimum potential at all times. The 2.5-120 will make use of an energy storage system and weather forecasting technologies in order to capture as much wind energy as possible.
Efficiency continues to be a major concern for renewable energy
Efficiency has been a subject within the field of renewable energy that has received significant attention over the years. Indeed, the viability of renewable energy is often tied to whether a particular form of clean power can be considered efficient or not. General Electric has high hopes when it comes to wind energy, from a business perspective, but the company's ambitious may not be attainable without a strong focus on efficiency. As such, General Electric has established a goal to develop the most efficient wind turbines it can in order to make wind energy significantly more viable in the future.
Research firm helps GE develop new wind turbines
General Electric already has strong roots in the Netherlands. The company has been working with ECN, an independent research institute devoted to renewable energy, for the past ten years. The research that ECN has done has helped General Electric establish a strong presence in the wind energy sector as well as develop some of the best technology available to this field.