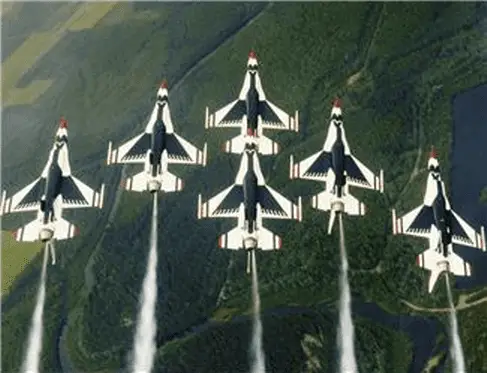 Renewable energy takes center stage with the Air Force
April 18, 2013

Air Force sets sights on renewable energy and efficiency
The U.S. military continues to feel the weight of fragile global energy supplies and reduced federal funding grow, which could lead to several financial problems in the future. Renewable energy may be able to mitigate the impact that these two trends are having on the military. The U.S. Air Force, like other branches of the armed forces, is currently struggling to find a solution to its growing energy and financial burden, causing the Air Force to launch a new plan with renewable energy as its primary focus.
Plan calls for major shift in military energy consumption
The Air Force Energy Strategic Plan has been initiated, signaling a major shift in the Air Force's focus on the matter of energy. According to the plan, the Air Force is to focus more heavily on renewable forms of power, energy efficiency, microgrids, green building, and efficient energy distribution. Focus on these aspects of sustainability is expected to shed light on ways for the Air Force to avoid potential financial troubles in the future and mitigate the prospects of an impending energy crisis.
Energy efficiency and sustainable power expected to help lower demand
The Air Force represents 48% of the energy consumption of the Department of Defense. In order to cut back on the tremendous amounts of energy this branch alone consumes, renewable energy will begin to play a major role in its operations in the near future. While the military does not have any plans to reduce its energy consumption in any significant fashion, using energy more efficiently could significantly decrease the cost of power and help alleviate some of the financial issues that are beginning to emerge. The Air Force aims to reduce the demand for electrical power through the adoption of energy efficiency practices. Much of the demand that remains will be satisfied through the use of renewable energy systems.
Biofuels beginning to play larger role in Air Force
Biofuels and solar energy are expected to play major roles in the Air Force's future. The Air Force already accounts for one of the largest solar energy systems in the military, second only to that owned by the Army. The Air Force Energy Strategic Plan calls for a 50% increase in the use of alternative aviation fuels. By the end of this year, the Air Force is expected to verify that 100% of its aviation fleet is compatible with biofuels.